State Duma deputies intend to initiate an international investigation into the official Kiev's links with neo-Nazis and the provocative statements of Petro Poroshenko to Russia, reports
RIA News
statement of a member of the Duma Committee on International Affairs Sergey Zheleznyk.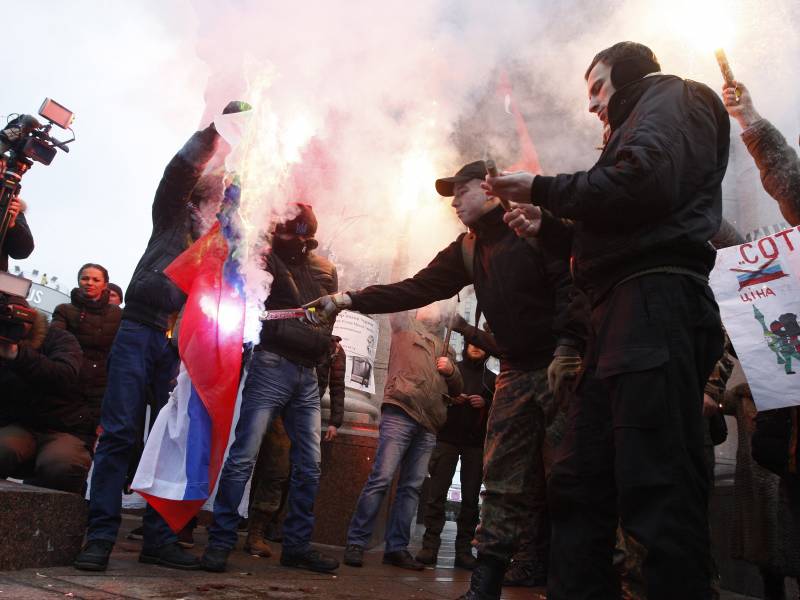 On Sunday, members of the Organization of Ukrainian Nationalists group (OUN, banned in the Russian Federation) threw stones and eggs at the Rossotrudnichestvo building in Kiev. The Russian Foreign Ministry on this occasion noted that Poroshenko's speech at a conference in Munich, which "was full of anti-Russian attacks and contained a direct call for" fighting the Russian flag "around the world, could inspire the radicals.
Such criminal incitement on the part of official Kiev and their connection with neo-Nazis, as well as Poroshenko's provocative statements against our country, require an answer at the interstate and international level ...
declared Zheleznyak.
According to him, "if the West once again pretends not to notice the growth of nationalist extremist forces in Ukraine, they may soon face the fact that European cities will tremble again in fear of rampant Nazis."