A number of officials in the US administration expressed uncertainty about whether Washington should continue the dialogue with Moscow regarding the deployment of peacekeepers in eastern Ukraine, reports
TASS
.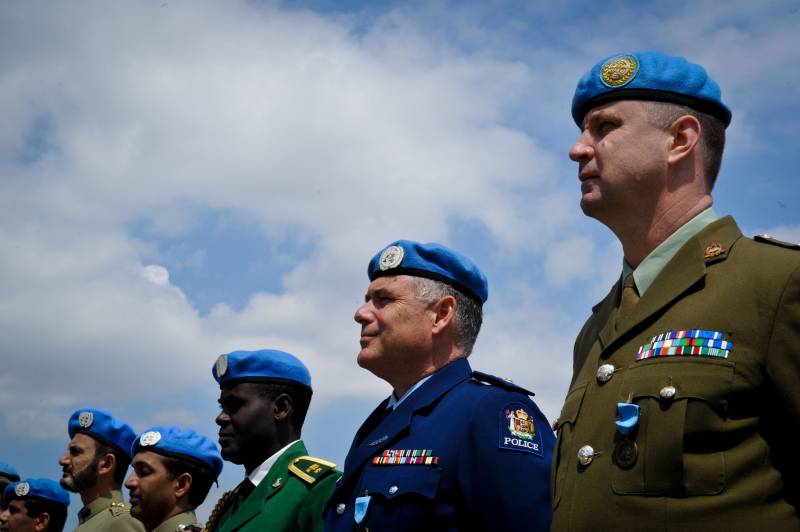 "During the weekend, US and NATO officials discussed at the Munich Security Conference proposals for peacekeepers with diplomats, including representatives from Ukraine and Russia. At the same time, some US officials privately called for diligence, they expressed concern about the fact that Washington is moving in the direction of the trap set by the Russian side, "writes The Wall Street Journal.
Former and current US officials claim that Russia is not interested in a settlement in Ukraine. According to them, the presence of a peacekeeping contingent may inadvertently lead to a strengthening of Russia's control over Eastern Ukraine, and not to an end to the conflict,
Says the article.
The newspaper, in particular, quotes statements by the former US ambassador to Moscow, Michael McFaul. As an example, he referred to the peacekeeping operation in Cyprus, which did not lead to the expected results.
Tell me, what are the factors in this particular case, because of which the situation will develop according to a different scenario than in Cyprus, where there is a permanent split?
said McFaul.
A similar point of view was expressed by retired diplomat John Bolton, who, with George W. Bush, served as deputy secretary of state, and then was US envoy to the United Nations.
Rarely deploying peacekeeping contingents leads to different results, besides the fact that they remain forever,
noted bolton.