The helicopter of the ABC7 TV channel "accidentally flew over a strange object" on the basis of the sea
aviation
in Alamide, which turned out to be an ultralight rocket, reports
RIA News
.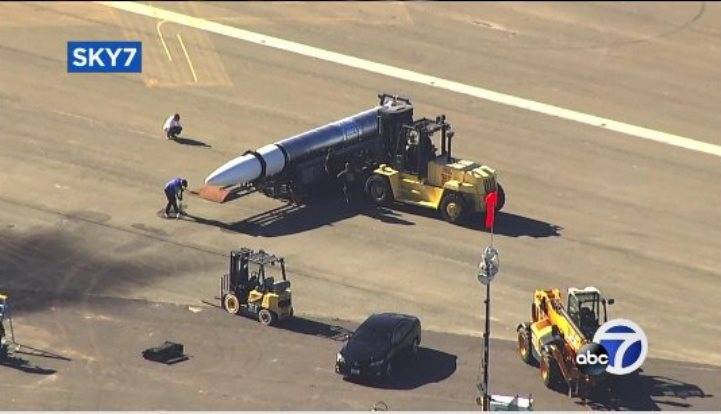 The video was posted on YouTube.
According to the channel, the launch vehicle "is being developed by a startup that does not yet have a name." The company is not in a hurry to spread about its developments, it is only known that it is planned to create the "lightest rocket".
ABC7 addressed the local authorities, with which the "nameless company" cooperates, and received a brief answer, from which it follows that "the name of the rocket is Astra, its height is 12 meters, the carrier is capable of outputting low-Earth orbit to 100 kilograms of cargo.
Recall that earlier in the United States, the successful launch of the Falcon Heavy super-heavy rocket took place, ensuring the launch into 64 of tons of payloads into orbit. This carrier has a length of 70 meters, which is almost six times more than the Astra rocket.
Russia is also developing a super-heavy rocket that can bring up to 90 tons of cargo into low-Earth orbit and at least 20 tons of tons into near-moon. The lead developer is Energy Corporation.