Kurds lost eight settlements in Afrin. Under the shelling of terrorists in Homs and Damascus suffered civilians. Reports about it
FAN
with reference to Syrian sources.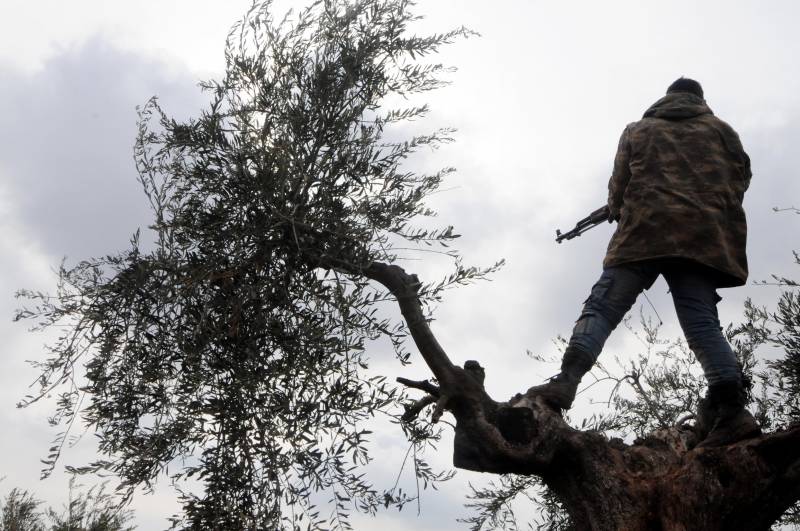 In the north-east of Damascus, government units continued to prepare for a military operation to clean up the Eastern Guta area from the Dzhebkhat al-Nusra terrorists (banned in the Russian Federation) and allied formations during the day. On the eve of the offensive, pro-Assad militias from Raqqah and Deir ez-Zor were redeployed to Damascus. In addition, there were reports that the Marines 500 order completed the training and probably soon will also head for the oasis. In the afternoon, Islamists once again hit the residential quarters of the capital, as a result of which several civilians, including children, were injured. After that, over the Guta, the Syrian air force stepped up its combat missions.
In the north-west of the province of Aleppo, violent clashes between Kurdish units and the Ankara-supported Syrian Free Army (SSA) did not stop. The pro-Turkish radicals succeeded during the fighting and occupied the settlements of Gadzhikanli Fukani, Gadzhikanali Takhtani, Yaki Dam, Shaltah, Mursava, Khirabe Elus, Divan At-Takhtani, Khuvaykanly, as well as the height of 687 "Jabal Samoud" and Kabla hills and the Prophet, and Kabla hills and the Khablakanli hill, and the Kabla hills and the Khablakanli hills, and the Kabla hills, and the Kabla hills and the Khablakan hills, and the Khablakanli hills, as well as the height of the XNUMX "Jabal Samud" and the Kabla hills and the Prophet. Under the fire control militants moved the city of Raju. Turkish artillery also shelled the positions of the Syrian Democratic Forces (SDF) near the Syrian-Turkish border. North-west of the provincial capital, clashes between UAR forces and anti-government forces resumed.
In the northern part of Homs, mutual shelling was observed throughout the day between the Syrian army on the one hand and the forces of the terrorist coalition on the other. The first to strike were the en-Nusra militants. Akrad ad-Dasiniya, Ain ad-Dunanir and Jaburin settlements were under fire, two women were injured.
In the morning, it became known that the leaders of several opposition groups nevertheless decided to unite their troops and create a new anti-government alliance "Dzhebhat Tahrir Surya". The militants of the newly formed organization intend to continue the war against the Syrian Arab Army (CAA) and the rival terrorist coalition.