Japanese news agency "Kyodo", citing sources in the Air Force of the country reports on the incident with a military plane in the airspace of Japan. We are talking about the US Air Force F-16 aircraft, based on one of the US military facilities in southern Japan. According to recent reports, the American fighter during the flight ignited the engine.
Information Service
Kyodo
reports that the F-16 flew from the Misawa airfield in Aomori Prefecture. After some time, the pilot reported an engine fire. Received a command to reset the two fuel tanks. They fell into the lake of Ogawara. The fall into the water occurred at a distance of only a few hundred meters from one of the fishing boats. After the fall of the tanks on the lake, real storm waves rose from a five-story building. Japanese fishermen who witnessed the incident said that at first they had the thought of bombing an American military plane.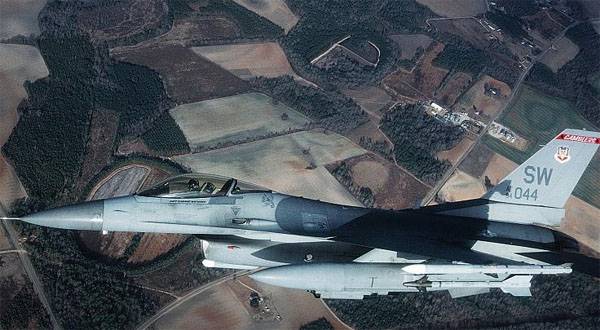 By luck, no one was hurt. Japanese ships lost their catch. The American F-16 is back on the airfield. Created a commission that finds out the causes of ignition of the engine. According to the preliminary version - after takeoff, a "foreign body" could get into the engine - for example, a bird.
The Japanese government loudly stated that "they will demand explanations from the United States." As if the United States had previously explained something to the Japanese government in its actions in the actually occupied Japanese territories.