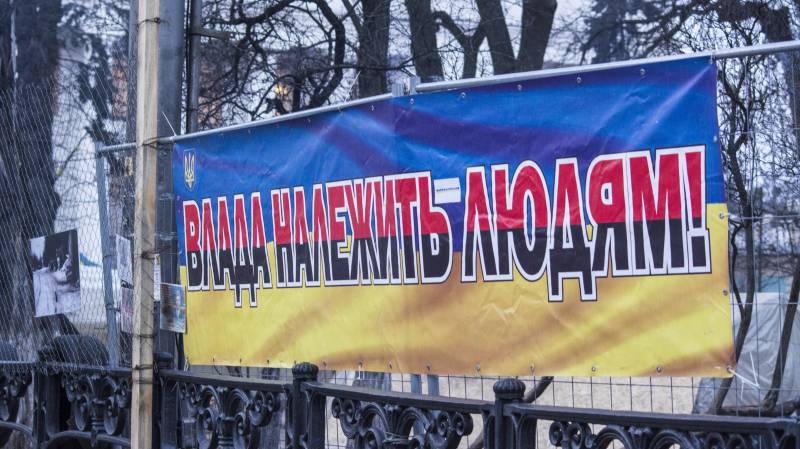 Greetings to you, dear readers. At the beginning, according to tradition, I apologize to all those who were accidentally offended, all those whom I did not mention in my notes among friends or enemies, all those who spoil the mood with their own thoughts. I myself have long forgiven enemies and foes. I understand that in the heat of an argument, you can sometimes use a little word, jerk your shirt so that the buttons fly into the enemy with bullets.
Now let's talk about our affairs. I will tell you today about the real Ukraine, not television, not fake. The one that continues to survive. The one that bends like a willow in the wind bends in all directions, but does not break. And we have these winds ...
I'll start with the unexpected ... for you. In relations between Ukraine and Russia, a new stage begins. And, as it seems to me, the stage is significant. Which one I do not know, but those of you who will go to the Crimea will see it for sure. Our maydauny already depressed.
So, your border guards are removing checkpoints on the Ukrainian-Russian border in Crimea. The border, on your part, is now no different from all other borders. There are no blocks in Kalanchak, Chaplinka, Chongar. I don't want to associate this fact with Poroshenko and Putin's 2-hour talk, but ... Our nationalists are already green with anger. The border is now real!
It remains to look at your Crimean shaft (similar to our European one). After all, the competition for its construction by the Crimea has not been canceled. I understand that you are not afraid of our saboteurs, but yes boars and other wildlife with the plague - yes. Maybe this is right. When C-400 stands on the peninsula.
Only here while raccoons with signs of rabies come running to us from Russia. There, at the Nikolaevka automobile checkpoint in the Chernihiv region, such a saboteur, disguised as a raccoon, came running. Imagine, alone captured the border point! The security camera filmed the terror.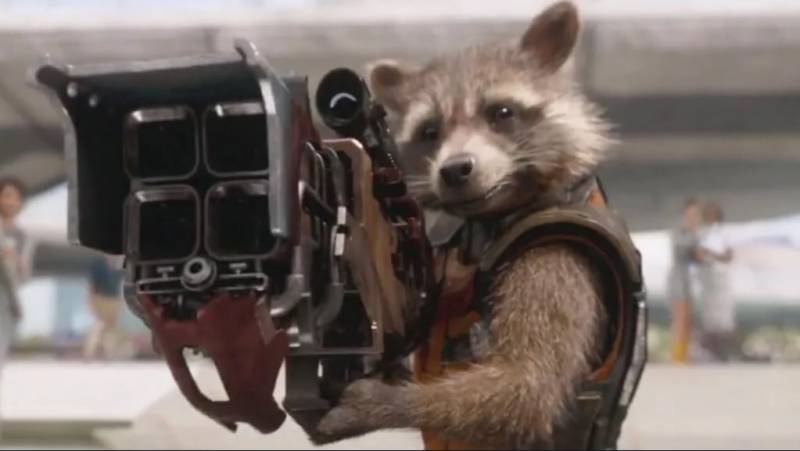 And prepared as! Throughout the shift, the border guards could not drive him out of his post. I had to call specialists from the Ukrainian society of hunters and fishermen. Only they were able to neutralize it. From a shotgun. Interestingly, in some such camp MTR Russia he was prepared?
Something today I am all about us and about us. You have something more interesting about people. But I'll move to this topic gradually. Through the monuments.
Remember the message about the monument to Taras Shevchenko in the city of Stryi? The one whose head was blown off? I stood with 1958, Taras. I did not touch anyone once ... Two literate people confused with Lenin. You will not get away from the activists! Two local idiot 24 and 26 years old tried. The head is bronze ... I just want to paraphrase the famous movie character: "Won what, Mikhalych! Lenin's demolition was a business" ...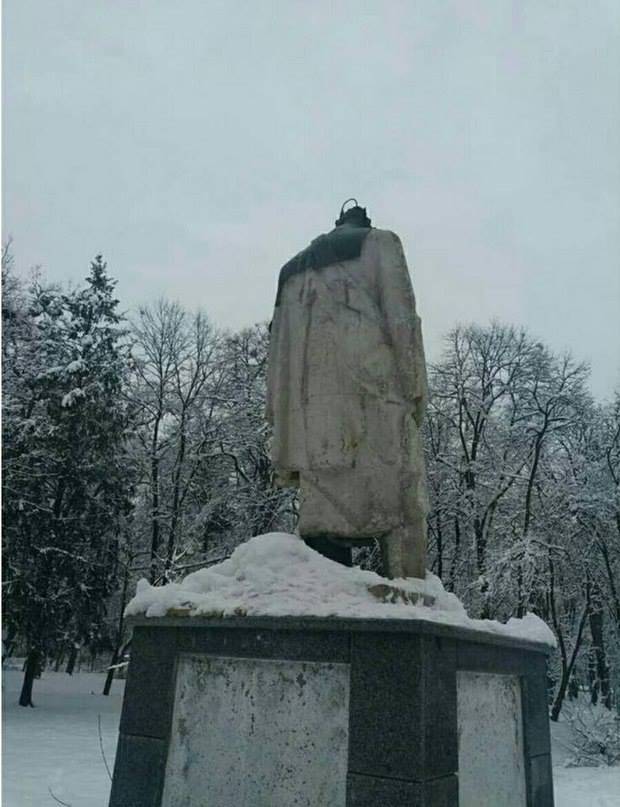 I honestly expected something like that. In Ukraine, the head blows much. But to Shevchenko ... Yes, and even a monument ... I remember in Canada was the case. Shevchenko monument was stolen in Toronto in 2007 year. But there are also literate, relatively, people. Understand that the separatist was also a collaborator hidden.
This misadventures of Taras Grigorievich is not over. We have another place that is associated with it. In Zaporozhye. Shevchenko rode somehow in nenku. And he stopped at the Cossack Prokop Bulat. The point in 1843 was. So, he overcame after the dumplings of Kobzar and slept under a pear in the yard. Cossack Bulat long gone. There is no yard, but there is a pear! So called - Tarasov pear.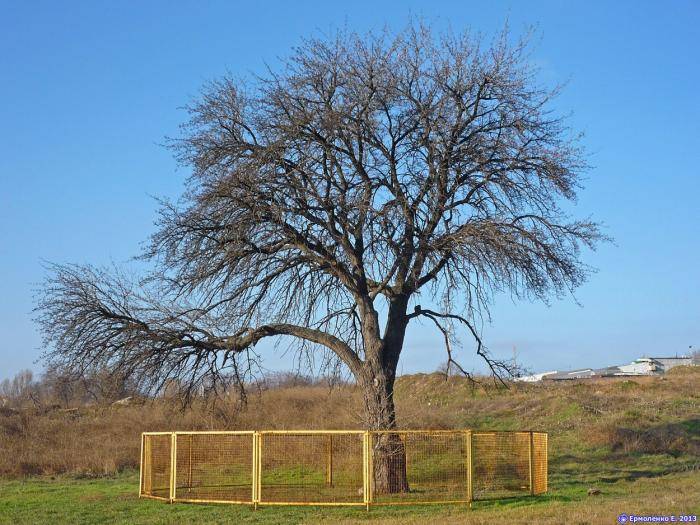 Fenced the tree with a fence. Tours lead. Hryvnia earn and attach the younger generation. Then I'm quoting the message: "The old pear is in the snow. Only now I realized that the pear did not have a metal fence. It was not so long ago. So there were many sections, they could not do it with crowbars. Or it wasn't metalworkers "If only our old pear had not gone under the chainsaw. Without a fence, the tree can now be burned."
After all, Kobzar foresaw everything.
"Rabi, steps, dirt of Moscow, Warsaw smіttya - yours Mrs. Yasnovelmozhі Getmani. Why are you bobbing, vi! Sini heart of Ukraine! Scho kindly go to yarmi, Better, yak dad went."! Or in Russian: Slaves, serfs, dirt of Moscow, Warsaw garbage, your lords - Both hetmans and chieftains! So than you swag, you! Sons of heart Ukraine! That cleverly go in the yoke, Clever, than the fathers went! "
But it goes to the "heroes of the UPA." I mean, monuments. Kohl went such a booze, you know. In short, in Kharkov a monument to these very "heroes" was painted in the colors of the Polish flag. Not bad? Where is Kharkov, and where is the UPA. And, especially, where is Poland. It seems to me that we have a popular horse game.
After all, in the same place, in Kharkov, in the Victory Park, the memorial sign to the ataman of Zaporizhian Sich Ivan Sirko was broken. Even the head of a cockroach, which is quite resistant to stress, is already spinning. Who is who now?
Unnoticed, little by little, as in a song, the problem of money comes up again. Hryvnia turn into a bright dream. Now, perhaps, you thought about the "subcutaneous fat." About the money that gags and banks. In vain! Privat Bank began to block the accounts of those who pass through any lists of enemies of Ukraine. Type Peacemaker.
"The bank revealed negative information regarding you on the information resource of the Center for Studies on the Signs of Crimes against National Security of Ukraine, Peace, Human Security and International Law Enforcement Peacemaker, whose partners are the Security Service of Ukraine, the General Staff of the Armed Forces of Ukraine, the State Border Service, the Ministry of Internal Affairs, penitentiary service. "
This, by the way, is the official response of the bank to one of the clients whose bank has blocked a very decent amount. I do not understand why all this is a burden? Immediately confiscate all. If the client does not have enough mind after each transaction in the comments to the payment write "Glory to Ukraine! Glory to the heroes!".
And yet, if someone gets from the lists of mentally ill people, money is also blocked? Or there in the lists can not swim? Once it was called kidalovo, now the fight against separatism ...
And money is needed. I'm not for nothing that started the note with forgiveness. Maslenitsa ends. Forgiveness Sunday. Without pancakes impossible. And for their hostess to cook, the owner must bring the products. Prose of life.
And now pancakes "bite" us. Officially, a couple of dozen pancakes cost the owner in 24,4 hryvnia. Last year was 19,2. 27% price increase. "Yayki, buter, mleko", as the Germans demanded during the occupation. Everything has risen in price. Maybe it's time to live in Grushevskomu? "... the ancient Ukrainians lived at the Pechora and dubbed the mammoth women" ... There is nothing about the carnival.
Or listen to our minister of social policy Andrei Reva? "In Ukraine, small pensions are due to the Soviet Union, which paid small salaries." I do not know the exact answer. But no, I know. Reva - a genius idiot!
Interestingly, in our government security reports read? This is about the official, I emphasize, the official owners of the firearms
weapons
. In the country 663 126 proprietors firearms. In the hands of more than 800 thousands of trunks (736 918 hunting rifles and 145 859 rifled hunting carbines). And warriors of light with trophies? And the security forces, who also have everything wrong with their heads?
I specifically looked at crime statistics. It was interesting to find out where our criminals mostly live. Dnieper, Kharkov, Zaporozhye, Odessa. And now answer yourself, where is the least crime? After all, I cite official data.
Most correctly answered. Crime at the minimum in the Luhansk and Donetsk regions! Even afraid to answer myself why. Probably because they took into account the territory of LDNR. And there, to my knowledge, the rule of law is tightly controlled. There is no such effective National Police as in the rest of Ukraine.
But, despite the situation, President Poroshenko, by his decree of February 13, legalized sports weapons. Now we have allowed such weapons.
"A sports weapon is a firearm (other than a combat one) or a pneumatic rifle, diluted and cold steel weapon designed solely for hitting targets during sporting events, the parameters and characteristics of which are fixed in the rules of sports competitions in sports recognized in Ukraine."
We are waiting for the emergence of sports clubs in the nationalists. And do not think that it will be a small-caliber weapon. Competitions can be held and shooting from a carbine, for example. NVP. And there will be official trunks in warehouses. There, in the decree, the footnote is special. Such weapons can be owned only by organizations. Sports club "Azov". Sports society "Donbass". Aidar, Dnipro and Shakhtar. Sugs your mother ...
Okay. Enough dark forebodings. It's time you cheer up. Life consists not only of gloomy flowers. There are bright. Here for example.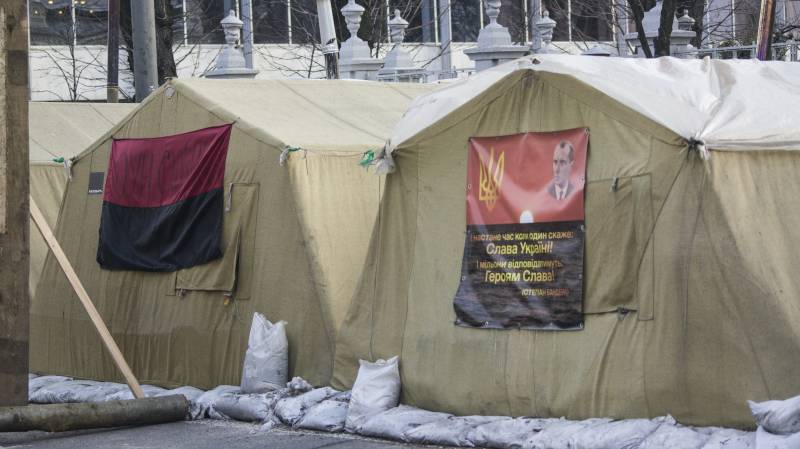 Ukrainian arrives in Poland to work. And there is Europe. The interview must pass. And ask him about the attitude to Stepan Bandera and the UPA. And he hesitates, not quite clearly says the word shit. As a result of failure. What are vile people, these Poles. And not smart.
How to be Ukrainians now? Loud say "Bandera shit, UPA bastards" will enter the home on the list of separatists and enemies of the nation. If you say softly, they won't give permission. Tolerant need to be! Would put in the office a bust of Bandera and ... Comes candidate. Delicately spat in the face of the bust - come through. It is suitable to wash toilet bowls. Missed - free.
In this scenario, we now have two
stories
teach? This is the same cognitive dissonance. For those who do not understand these words, we will get confused when we need to shout. When "Glory to Bandera", and when "ganba". Oh, the Poles will wait for our retaliatory sanctions. They will wash their toilet bowls and collect strawberries!
But there is no such problem that the Ukrainian would not solve! We have come up with for learning the right answer at the interview ... a "third age" university! This is what I am telling you so that you, too, with envy, have changed color a little too. So, the "third age" are those for 50.
And the subjects are the most necessary. "The first direction we will have is economic. There are people who are interested in how to save money, how to work at OSMD, and they will also study psychology, computer technologies, hand-made and cooking," said Svetlana Nestula, director of the educational and scientific institute of leadership.
Dedok my beautifully commented on this event. Out of respect for age, I will not translate. You will understand everything. "Garna is on the right. Aleh nehay in the ear of Cherga will be taken quietly, who for 80, more than an offensive stink might not survive." Here it is wisdom! And you say that Ukraine entered the top 10 of the worst countries for pensioners ...
Another fun event with us. Our pot pleased. In the sense of Ukrzaliznytsya. Remember, we have stopped the message railway? True, somehow interestingly stopped. Your trains don't come to us, and ours are quite even successful to you. Look at the most profitable routes. Smile for sure.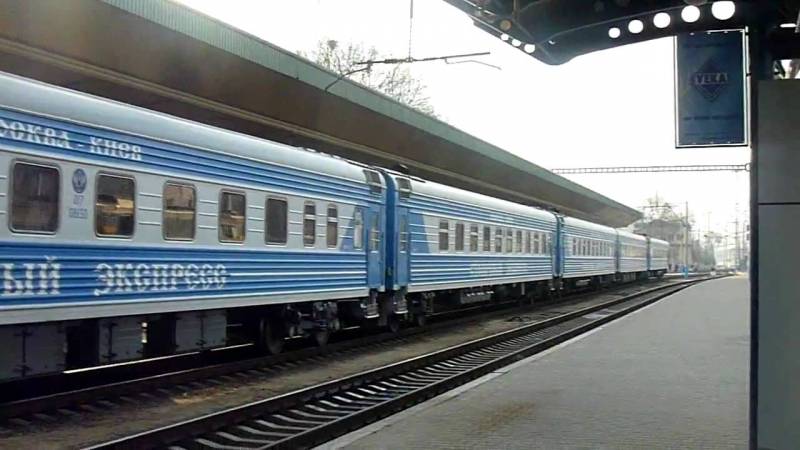 №5 / 6 Kiev - Moscow - 11 wagons, 77% occupancy, 154 million profit.
№23 / 24 Odessa - Moscow - 10 cars, 89% occupancy, 98 million profits.
№105 / 106 Kiev - Odessa - 17 wagons, 95% occupancy, 47 million profit.
№91 / 92 Kiev - Lviv -15 wagons, 87% occupancy, 29,7 million profit.
№53 / 54 Kiev - St. Petersburg - 11 carriages, 65% of population, 20 million profit.
But in Kherson, in a supermarket on Bezrodny, one buyer, Anatoly Gritsenko, was given a change in a hryvnia bill in 220! Now the leadership of the Orehovsky colony No. 88 (Zaporozhye) was summoned to Kiev for explanations. It was there that for many years prisoners printed fake money. Careful to be, sir officers. Do not discredit the system.
Of course, if this Gritsenko himself were given a bill in 220 dollars, he would not have raised the whole Ukraine. I would sit quietly and rejoice. This is not 200 Russian rubles with the Crimea. Although, where is the guarantee that soon someone will not receive a deposit in denomination in 220 volts?
Well, I can't help but remember the old Odessa Jewish joke. Finally. A Jew arrived in Kiev, walking along the railway station. Ukrainians come up to him, offering to buy a gold chain for 100 $. Jew trades and buys it for 50 $. The fact that the chain was not golden was immediately understood by the Jew, but the 100 bucks were false, and the delivery of 50 bucks was real - the Ukrainians did not immediately understand ...
Mokritsa knows her. Maybe we have such a fate - to deceive ourselves forever. But we live fun. Interesting. How to smoke on the barrel with gasoline. Jerk - not jerk. Adrenaline nationwide some. Ukrainian dope.
By the end I will add the same positive! Congratulations to the readers of IN, those who feel and consider themselves to be involved in the February 23 holiday with the upcoming. Those who now perform combat missions. Those proudly called the veteran of the Armed Forces. Those who defended and protects their home, their family, their children. Those who defend their homeland. Will live!
And see you soon. We still have to climb in secret places in the house. What is there for me cockroach cooked for the holiday? Interestingly, as much chitin itches ...