The International Migration Association publishes data that since 2015, Ukraine has lost 12% of the working population. We are talking about the citizens of Ukraine, who refuse to try to find work in the Ukrainian territory and go abroad. It is noted that the largest number of citizens of Ukraine today have found jobs for themselves in Russia and Poland.
According to the edition
Bloomberg
, at the moment in Poland there are about 2 million Ukrainians, up to 500 thousands of which are illegal.
It is noted that we are talking mainly about low-skilled labor, including from the service sector.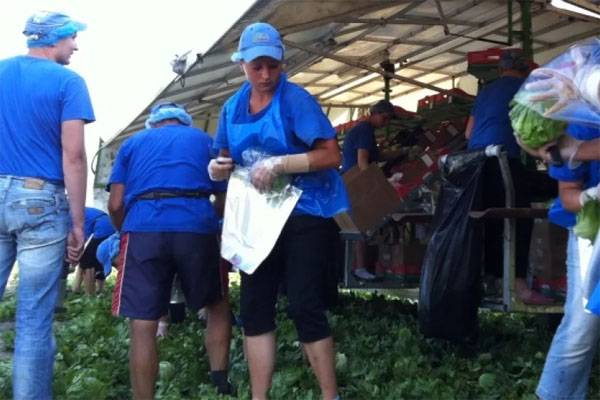 The reason for the departure of hundreds of thousands of Ukrainian citizens in neighboring Poland is the lack of jobs in Ukraine and low wages. So, in Bloomberg the following figures are voiced: the average salary in Ukraine is about 280 dollars, and in Poland - 900-1000 dollars.
The third place in the number of working-age Ukrainians who enter Ukraine is Italy. The article notes that from 2015 to 2017 the number of people leaving the territory of Ukraine in the Apennines was almost 150 thousand people. About 120 thousands of Ukrainian guest workers chose the Czech Republic. No more than 30 of thousands of Ukrainian citizens wishing to find a job reached the USA.