Pyongyang warned the United States against the resumption of joint military exercises with South Korea, reports
TASS
.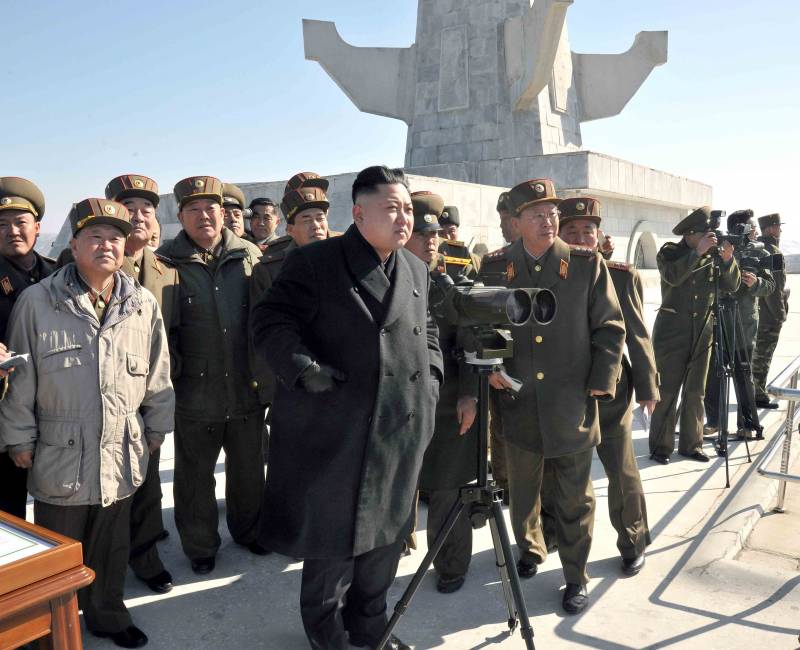 The United States intends to put an end to the emerging improvement in inter-Korean relations immediately after the Olympic flame goes out. Washington raises the hype that military exercises with Seoul should certainly resume immediately after the end of the Olympic Games in Pyeongchang,
writes the central North Korean newspaper Rodong.
The publication noted that tensions are growing in the region due to the policies of Washington.
The US strategic armaments and their numerous troops are concentrated on the Korean Peninsula, in neighboring countries and territories,
says the publication.
Recall that at the beginning of 2018, there was a warming relationship between North Korea and South Korea. The parties agreed and agreed with the IOC to participate in the Winter Olympics of North Korean athletes. In parallel, the military departments of the Republic of Kazakhstan and the United States moved to a later date the annual military exercises, which invariably cause irritation in Pyongyang.
Then Seoul was visited by a representative delegation of the DPRK, which included its sister Kim Jong-un. During the talks, South Korean President Moon Zhe Ying was invited to visit Pyongyang and meet with the North Korean leader.