Equipping modern weapons with a nuclear triad - strategic
aviation
, intercontinental missiles and nuclear submarines - reached 79%, said Chairman of the State Duma Committee on Defense Vladimir Shamanov
In general, the level of equipment of the Russian nuclear triad with modern weapons has been increased to 79%, which makes it possible to ensure unacceptable damage to any potential aggressor.
- said Shamanov on Monday during a briefing for foreign military attaches.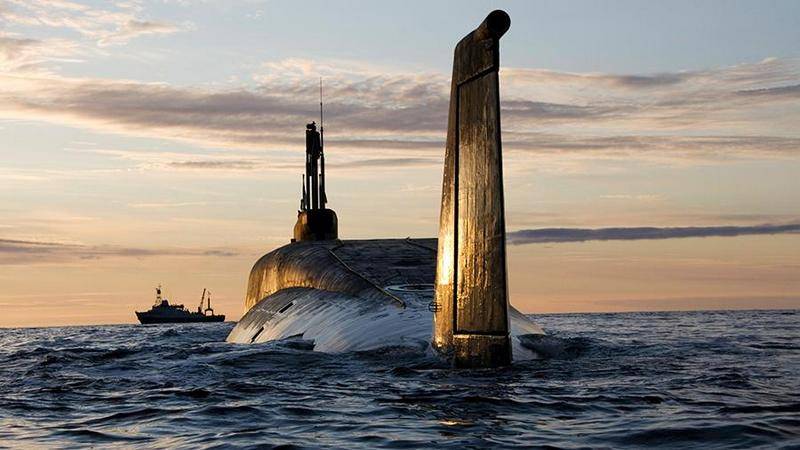 He noted that the upgrading of the Strategic Nuclear Forces (SNF) to new and modernized missile systems of various types of bases continues.
Promising missile systems are being developed in the Strategic Missile Forces, including those with a "heavy" intercontinental ballistic missile.
- Said Shamanov, while adding that the means of overcoming the missile defense are also improving
So, last year, three rocket regiments of the Strategic Missile Forces completed re-equipment of modern mobile ground systems "Yars", said Shamanov.
By naval SNF - the construction of atomic borers of the Borey-A type is under way, the head cruiser of this series Prince Vladimir has been launched, four more ships of this project are under construction
- he said.
In the aviation strategic nuclear forces, the Tu-160 and Tu-95ms aircraft are being upgraded to use new long-range cruise missiles, and the fleet has been replenished with three upgraded aircraft. Work is underway to produce the new Tu-160M aircraft and create a promising long-range aviation complex.
- leads "Interfax" words of Shamanov