The fighters of the Syrian national forces (SNS) will be stationed in Afrin in the coming hours to counter the Turkish troops and support the Kurds, the official Syrian agency SANA reports.
SNS in the coming hours will be in Afrin to support the resilience of residents in the confrontation of the Turkish aggression, which continues from last month
- writes the agency.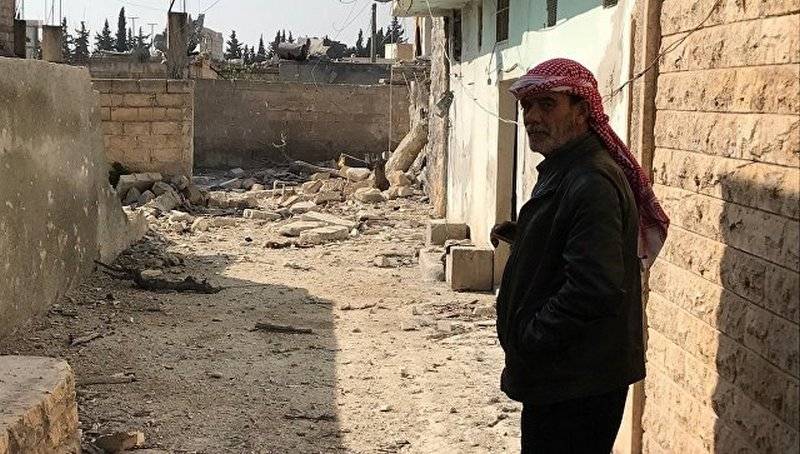 On Sunday, a number of media outlets reported that, in agreement with the SAR army and the Kurdish self-defense forces, the government forces in the next two days should take a number of positions on the border with Turkey and in the city of Afrin. However, these reports have not yet been confirmed by official sources from Damascus and Afrin.
At the same time, Ankara does not see problems in the introduction of Syrian government forces into Afrin, if they clear the region of the Kurdish self-defense forces (YPG), Turkish Foreign Minister Mevlüt авavuşoglu said.
We started an operation in Afrin in order to get rid of the threat to our national security. We still stand on it. Now the question is, will the regime forces (Syrian President Bashar Assad) enter Afrin or not? And if they enter, then for what purpose? If they log in to clear it from YPG, there is no problem. If they support the terrorists, nobody will stop us. This is valid for Afrin, and for Manbij, and for the east of the Euphrates.
- said Cavusoglu on the air channel NTV.
This situation was commented by Boris Dolgov, a senior researcher at the Center for Arab and Islamic Studies at the Institute of Oriental Studies of the Russian Academy of Sciences, who believes that the deployment of pro-government Syrian forces in Afrin in the near future is unlikely, and there should be no fear of large-scale clashes with Turkish forces or interference by Americans.
According to him, "a direct clash is possible between some small units, but a serious clash between Turkish troops and pro-government Syrian troops is hardly possible."
The expert also does not expect serious interference in the situation by the American military in the north of Syria.
The policy of the Americans is to fight with the hands of others, so there is no need to say that they will intervene with their significant military units in the Afrin district on the side of the Kurds
- lead RIA
News
his words