US blocks sale to Egypt by France
aviation
operational-tactical cruise missiles MBDA Scalp-EG, designed to arm the French Dassault Rafale fighters purchased by Egypt, reports
bmpd
with reference to the La Tribune.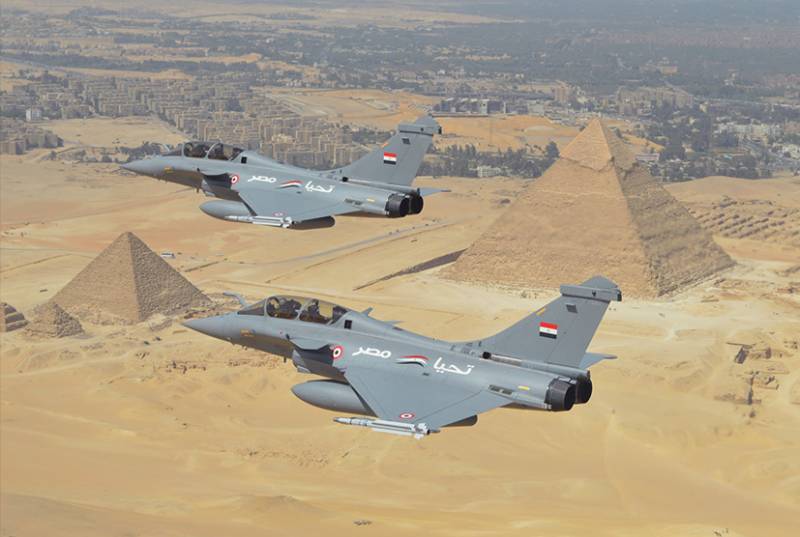 This, in turn, hinders negotiations on the acquisition of 12 fighters themselves (in addition to the previously ordered 24), since Cairo links their purchase with the receipt of Scalp-EG missiles.
The fact is that "the United States refuses to grant the European MBDA association a license to export to Egypt one of the American-made components used in Scalp-EG missiles, which makes it impossible to deliver them to an Arab country," the newspaper writes. Americans motivate their actions by the restrictive regime of the International Traffic in Arms Regulations (ITAR) in the country.
As a result, the contract already prepared by the end of 2017 for the sale to Egypt of 12 of additional Rafale fighter jets has not yet been signed.
Bmpd comment: "Probably, the US's opposition to selling Scalp-EG cruise missiles to Egypt is associated with a desire to prevent a threat to Israel. It can be assumed that the "American component" in Scalp-EG rockets is the receiver of a high-precision military GPS signal used in the guidance system of these rockets. "