Indian national police decided to expand the use of French armored vehicles Renault Sherpa Light Scout. This armored car is often called the "French Hummer." We are talking about an army armored car with ground clearance in 600 mm, the ability to drive into the mountain at an angle up to 45 degrees. Renault Sherpa Light Scout overcomes the ford to a depth of 750 mm.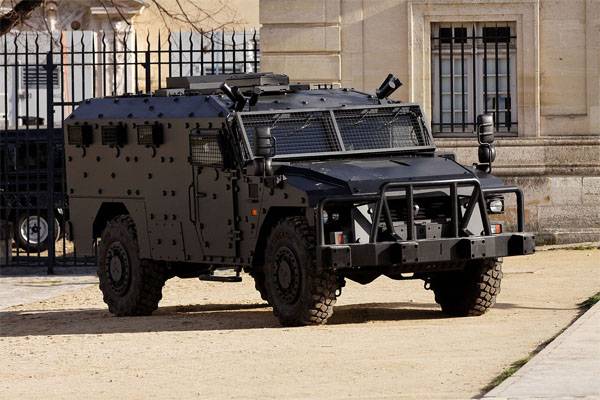 Indian edition
Indian Express
reports that French armored vehicles will be more actively involved in patrolling in the state of Jammu and Kashmir, which, in fact, is a disputed territory with neighboring Pakistan. Recently, the situation in this region has deteriorated sharply. In particular, exchanges of fire between Pakistani and Indian border guards have proven themselves. India accuses Islamabad of engaging militants in a border conflict.
Earlier, Indian police have already used French armored cars in Kashmir. The command of the police forces notes the security of the car from small bullets
weapons
caliber to 12,7 mm. It is also stated that the police are satisfied with the level of mine protection and the presence of several cameras for a circular review.
The manufacturer reports that the Renault Sherpa Light Scout armored vehicle is designed for 4-5 people, but Indian police note that in Jammu and Kashmir people use the vehicle to transport 6-7 people, and at least one person can fire from the Renault Sherpa.