A practically permanent participant in political talk shows on Russian television channels, the notorious ultra-liberal political scientist Alexander Sytin gave an interview to the Ukrainian Apostrof media resource. Who calls himself a specialist
stories
Sytin answered the question about the so-called "Kremlin list" published in the United States of America.
Mr. Sytin explained to Ukrainian journalists why the West did not include Vladimir Putin in the Kremlin's list.
Sytin's statement:
The compilers of the "Kremlin list", in all likelihood, proceeded from the assumption that a warning about possible sanctions against each of them would somehow unite them on the "anti-Putin platform", prompting them either to influence Putin in the direction of political change on the international arena, or through a mechanism for electing him to change to another leader who will be more friendly to the West.

From my point of view, the initial message is incorrect and largely dictated by the excessive trust of the West, which has lost its Sovietological (Russian) school, to the Russian liberal emigrants a la Kasparov. In any case, this point of view I repeatedly heard at the "gatherings" of the Russian emigration abroad.
Sytin:
There are simply no real political alternatives to the current leader and current course, just as they did not exist under Stalin. One may grumble about sanctions on joint drinking on hunting plots and elite baths, but it is absolutely impossible to rally and take any action. If Putin is brought there, then in fact no one will conduct any negotiations, but the complete isolation of such a huge country, stuffed with nuclear weapons.
weapons
, no one, of course, will not go.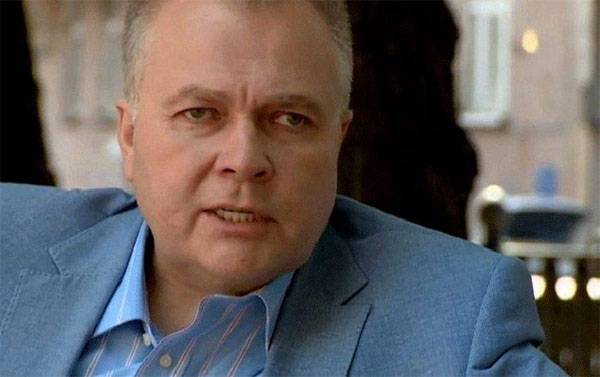 At the same time, Sytin noted that he does not see political power in Dmitry Medvedev, and Ksenia Sobchak's activities with her remarks about the need to return the Crimea to Ukraine he called "general indulgence" from the current government.
In an interview with Apostrofu, Sytin called Russia's management system a "board of directors of the huge Russian Federation corporation.
"Apostrophe":
What options are possible for Putin at the end of his next six-year cadence?
Alexander Sytin, who was clearly expected to have decadent predictions about the "collapse of the Russian Federation", said:
From the point of view of his personal fate, one can be calm for him. I think that in six years he will select a successor who will continue his course and guarantee him a quiet life inside the Russian Federation. Another option is one or another form of life-long rule, some kind of "master of the Russian land" or something like that. In any case, I think he personally is not in danger.