The Ministry of Defense summarizes and implements the experience gained in Syria in the preparation of the military administration, reports
RIA News
a message from the head of the Main Operational Directorate (GOU) of the General Staff of the Russian Armed Forces Sergey Rudsky.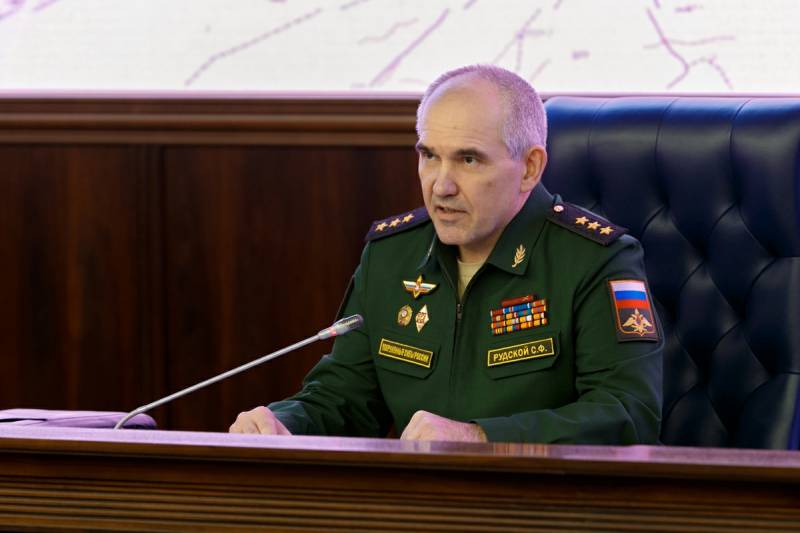 Currently, under the leadership of the GOU, work has been launched to summarize the experience of the hostilities gained in Syria and its implementation in the training of military command bodies, troops and forces, as well as in the educational process of military schools of the Ministry of Defense,
Rudskoy wrote in his article on the 316 anniversary of the formation of the General Staff of the Armed Forces.
The general noted that "the conduct of a special operation to stabilize the situation in Syria has become a serious test for the Main Operational Directorate and for all the Armed Forces of the Russian Federation." Also, generals and officers of public educational institutions "take an active part in the negotiation processes to resolve conflicts in Syria, contribute to the implementation of peacekeeping initiatives of the Russian Federation."
He added that the GOU officers "constitute the core of the combat command and control group of the Defense Ministry of the Russian Federation, which is engaged in analyzing the situation in Syria and preparing proposals for the leadership." According to Rudsky, all questions of the organization, preparation and conduct of hostilities are constantly under the operational management and control of public educational institutions.