The International Olympic Committee decided to allow the demonstration of Russian paraphernalia by individual athletes of the Russian Federation. It is reported about what specific Russian athletes in question. These are the Russian athletes who have already taken part in competitions.
Now the IOC announces the "true act of humanism." Such Russian athletes are "allowed" to demonstrate the Russian state (national paraphernalia) outside the Olympic facilities of Pyeongchang. First of all, we are talking about the possibility of carrying out the training process and preparing for new competitions in sports form with national Russian attributes.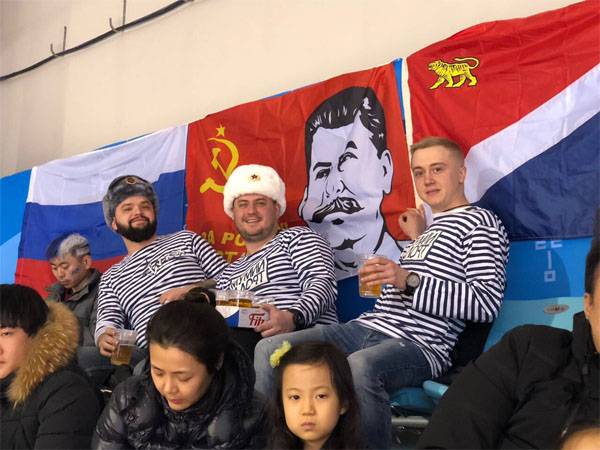 It should be noted that many Russian athletes after appearing at the most scandalous Olympic Games in the newest
stories
already returned to their homeland. At the same time, and after the performance of the Russians in WADA and the IOC could not resist the scandal. In particular, a "possible finding of traces of Meldonium" was announced in the doping samples of the Russian curlingist Alexander Krushelnitsky. After the autopsy of doping test B athlete, who won the bronze OI-2018, allegedly showed signs of doping. Reports the edition about it
"Championship"
with reference to
unnamed sources
. At the same time, "unnamed sources" do not comment on what kind of doping technique can be discussed if the entire Russian team is literally "under the hood" of WADA. The so-called doping officers pursue our boys and girls literally everywhere and send them to the test, sometimes without even providing an opportunity to rest after the performance.
It seems that the IOC and WADA are obsessed with the constant accusations against Russian athletes in the use of doping. What remains to be done in this case at the UN shaking a test tube? ..