Nikolai Kokhanivsky called the pogroms a "successful flash mob" in which 300-400 people took part.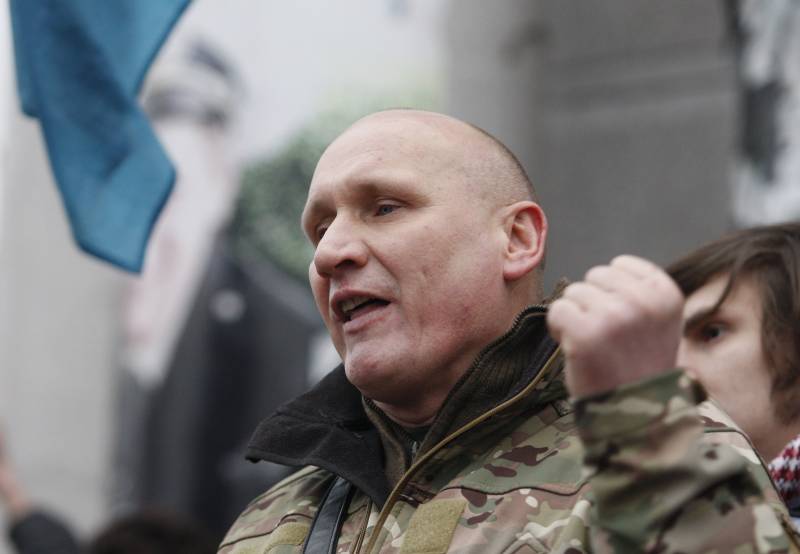 Pogroms of Russian institutions in Kiev will continue, reports
RIA News
a statement by the leader of the neo-Nazi grouping "Organization of Ukrainian Nationalists" (OUN, banned in the Russian Federation) Nikolay Kokhanivsky.
We will continue to smash Russian facilities in Kiev, if the state does not act and does not prohibit the activities of the structures of the aggressor country,
Kokhanivsky said after the radical attacks on the buildings of the Ukrainian subsidiary of Sberbank and Rossotrudnichestvo.
He called the pogroms "a successful flash mob," in which, according to him, "300-400 people took part." At the same time, the leader of the nationalists boasted that no one was detained following the results of the action.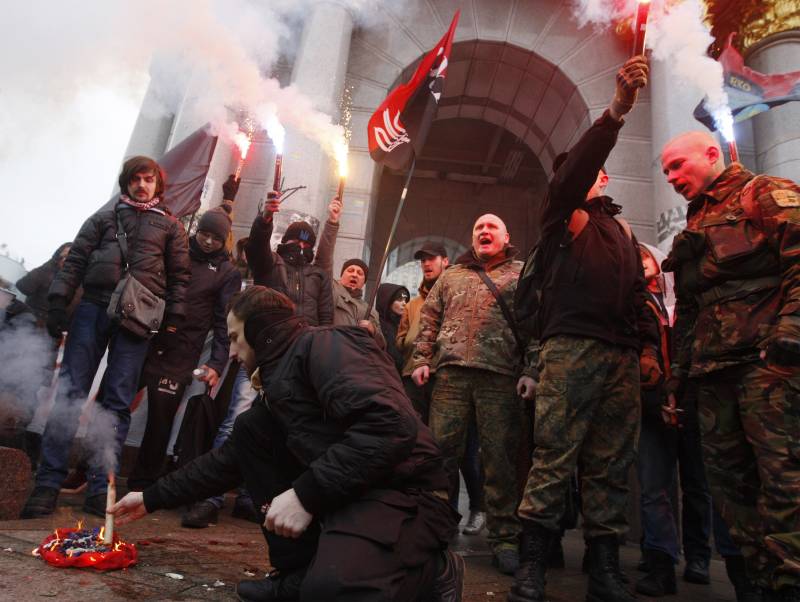 Recall, on Sunday, the nationalists broke the windows in Sberbank, threw Rossotrudnichestvo building with stones and eggs, and also tried to crush the office of Alfa Bank. After that, they gathered at Independence Square and burned the Russian flag.
The day before, the pogrom in the building of Rossotrudnichestvo was carried out by the radicals of the Right Sector (the organization was banned in the Russian Federation).
The Russian embassy sent a note of protest to Kiev and called on the authorities to bring the instigators of the attack to justice.