Western coalition air forces bombed sites in the city of Abu Hasan in the province of Deir ez-Zor. A large-scale CAA offensive is under preparation near Damascus. Reports about it
FAN
with reference to Syrian sources.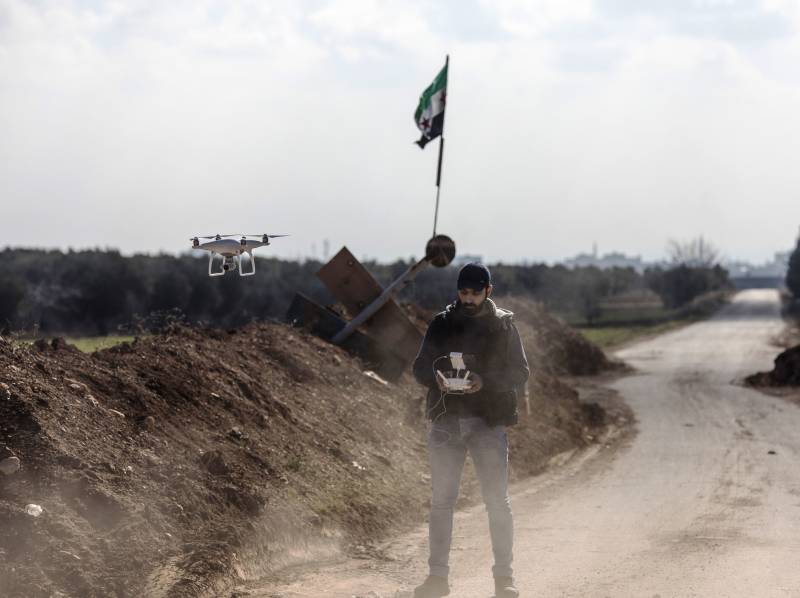 The elite units of the Syrian Arab Army "Tigers", relocated from the province of Idlib, reached the area of ​​Eastern Guta, where they joined the 4-th mechanized division. By evening, the SAR artillery began intense shelling of the strongholds of the radicals. According to sources, a large-scale attack on the position of the Islamists from the military base in the city of Harasta (Damascus province) is expected soon.
In the province of Aleppo, a fierce confrontation continued between the Syrian Democratic Forces (SDF) and the troops of the Syrian Free Army (FSA), supported by Turkey. In the first half of the day, pro-Turkish detachments took control of several strategic positions in the area of ​​the towns of Rajd and Bulbul, and also captured the settlements of Al-Muhammadiyah and Darvish Ubasi. As a result, the Kurdish formations lost more than 15 percent of the territories of Afrin.
In the province of Homs, skirmishes between UAR forces and anti-government fighters were observed in the past 24 hours. The Syrian army artillery fired back at the militants' military facilities in the vicinity of the town of Al-Hula after another provocative shelling of the Islamists in the de-escalation zone.
During the day, battles unfolded between the IS terrorists remaining in the province (the group is prohibited in the Russian Federation) and the Kurdish forces SDF and YPG in the southeast of Deir ez-Zor province near the city of Al-Bahra. As a result of the clashes, the Kurds lost several more strategic positions and retreated to regroup. Thereafter
aviation
the Western coalition resumed air raids in the region, striking the fortified areas of the Islamic State on the outskirts of the village of Abu Hassan. It also became known that as a result of an attack by the Ishilovites near the border with the neighboring province of Homs, Major General Jamal Razuk, who was the head of the SAA intelligence, was killed.
Activists associated with the armed opposition, spread on social networks reports that a number of groups intend to unite their troops and create a new anti-government alliance called "Dzhebhat Tahrir Surya". However, this information was never confirmed by the leaders of the formations.