More than five hundred politicians and experts discuss the crises in the world at the Munich Security Conference. However, it is already clear: Europe has nothing to oppose to Putin.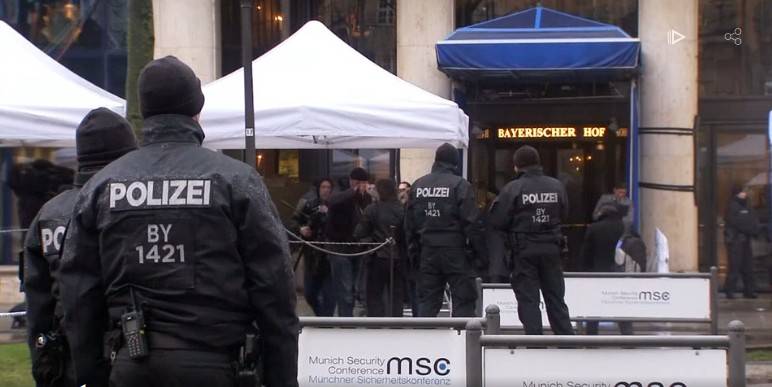 Video Frame: "Die Welt"
Europe today "has nothing to oppose Putin," said Michael Stürmer. According to him, expressed in the pages
«Die Welt»
The world is becoming "increasingly uncertain", and the Europeans are "waiting for a miracle in foreign affairs." There will be no such miracle.
Never before have the participants of the Munich Security Conference met with such a "gloomy analysis of the state of the world." Here are the themes of the conference "in free translation," the author ironically says: "farewell to the truth, farewell to the West, farewell to world order."
The dismantling of the world order seems to be accelerating. Today, even the rules of mutual behavior, predictability and strategic compensation that have been preserved since the days of the Cold War are "under pressure".
Since the double crisis (in Berlin in 1961 and in Cuba in 1962), the danger has never been as high as in these weeks and months, and especially now, Stürmer writes. Exaggeration? No, look Cassandra! And the Troy disaster is near.
But this is a part of state art - to realize crises and impending catastrophes, think over the reaction to them, and also "bravely confront them."
The author highlights the issue of the effectiveness of the North Atlantic Alliance as a solid foundation for European security and mutual trust. It is NATO that should be a defense "from the return of the ancient demons and the counterweight to Russia," whose "power elites" have not accepted the loss of the status of a world power, Stürmer believes.
In the meantime, the world order as a whole remains a collection of words without genuine meaning.
So, we should note that Europeans and the whole West in general, including, apparently, the USA, can only be saved from Russian "demons" by unity within NATO and a "courageous" collective response to the Kremlin. The Kremlin will not stop, because the "elites" in Russia are planning to regain their "status". Probably, in such conditions, even if they are far from reality, it seems to analysts and experts to work out at least some rules of the new world - and a new conference is called for. To return some predictability of the times of the Cold War would be an achievement for today's soft-tempered politicians. Probably, Sturmer hints at this in his material.
Observed and commented on Oleg Chuvakin
- especially for topwar.ru