The media published the details of the speech of the Israeli Prime Minister Benjamin Netanyahu at the Munich Security Conference. Netanyahu's main speech was devoted to Iran and the so-called "Iranian nuclear program". The greatest resonance in the speech of the head of the Israeli Cabinet to the audience caused a statement that the nuclear deal with Iran was a huge mistake, and the agreement "reminds the Munich Agreement of the 1938 model of the year".
From Netanyahu's statement:
This is an unfortunate act of appeasing the aggressor. This is the same thing that happened in Europe in 1938 year - the Munich Agreement of a number of countries with Nazi Germany. And now the deal with Iran has begun a countdown to the appearance of a nuclear arsenal.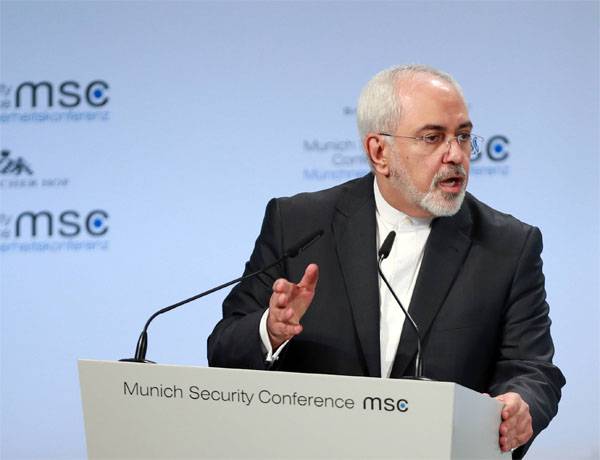 According to the Israeli prime minister, the agreement is built entirely on flaws and has no correct limitations.
Netanyahu:
There are no restrictions on the associated work on enrichment of uranium. It contains regulations for an insufficient number of inspections. Ultimately, this is the path to nuclear capabilities in a country that threatens the security of the entire region.
In Iran, they commented on Netanyahu's statement, calling it an attempt to shift everything "from a sick head to a healthy one". Tehran urged Netanyahu to recognize Israel's nuclear
weapons
and do not look for it in other countries.
Netanyahu's statement was commented on by ex-head of the US State Department, John Kerry, who is in Munich. He is quoted by the Iranian news agency.
IRNA
:
Netanyahu and I (Benjamin) disagree on many issues, today he said that in 10 years, Iran will begin to build a nuclear arsenal. It is not accurate. I believe that Iran is a threat, but if we leave the deal, a very difficult situation is created. Then Iran will not trust our steps, and this is bad diplomacy, an unwise strategy.