The readiness to send their peacekeeping contingents to the Donbass after an earlier initiative was expressed by representatives of several countries. In particular, it became aware of the readiness to deploy peacekeeping missions in the Donbas from Belarus and Finland. According to the Finnish President Sauli Niinistö, the Finnish army will advance to the conflict area as soon as a decision is made at the international level.
At the same time, President Niinistö noted that if there is even a small opportunity to resolve the crisis in Ukraine, then this opportunity should be used. According to the President of Finland, the armed forces of the country are ready to create peacekeeping units to resolve the protracted armed conflict.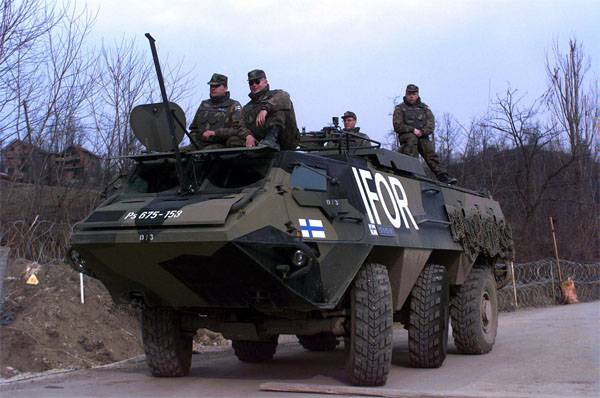 The readiness of sending their peacekeepers to the Donbass was once again confirmed by the Belarusian authorities. The Minister of Foreign Affairs of the Republic of Belarus, Vladimir Makei, noted that this issue was discussed with Kurt Walker (US special envoy to Ukraine) who was present at the Munich Security Conference.
RIA News
quotes Vladimir Makei:
We requested a meeting, and it took place with the US special envoy to Ukraine, Mr. Walker. It is only possible to confirm the readiness of Belarus to participate in any form, the possible direction of the contingent to this region, if this is acceptable to all parties involved in this conflict.
Makei said that Moscow and Kiev should approach a compromise solution for deploying a peacekeeping contingent in the Donbas. Recall that Ukraine declares the need to place peacekeepers on the border with the Russian Federation. Russia responds to this by the fact that shelling is carried out not on the border of Russia, but along the line of contact between the parties, where it would be worthwhile to place international peacekeepers.