Secretary General of the North Atlantic bloc Jens Stoltenberg gave an interview to the German edition
picture
In which he made regular critical statements about Russia. The formal head of the bloc, continuing the process of expansion and militarization, accused the Russian Federation of encouraging a new nuclear race. In addition, Stoltenberg said that Russia was guilty of violating the INF Treaty, deploying Iskander complexes in the Kaliningrad region.
The fact that the treaty has already been repeatedly violated by the United States by placing missile defense elements (which are easily transformed into strike links) in Eastern Europe, Stoltenberg decided to ignore in an interview.
On the other hand, the NATO Secretary General said that Europe, you see, is alarmed by the actions of Russia.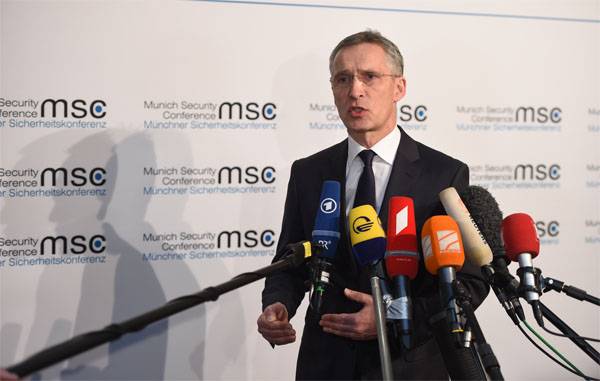 Stoltenberg:
I urge Russia to comply with the INF Treaty and to ensure the transparency of both military facilities and exercises.
According to Stoltenberg, today there is no interest in a new arms race, including nuclear ones.
Stoltenberg:
Russia is not interested in this either.
What, then, is NATO's interest in bringing the military infrastructure closer to Russia's borders? Or should it be regarded as an act of unprecedented NATO friendship? ..