If the purpose of "Russian intervention" was to create a split and chaos in the United States, then it was achieved more than convincingly, reports
RIA News
Statement by US President Donald Trump.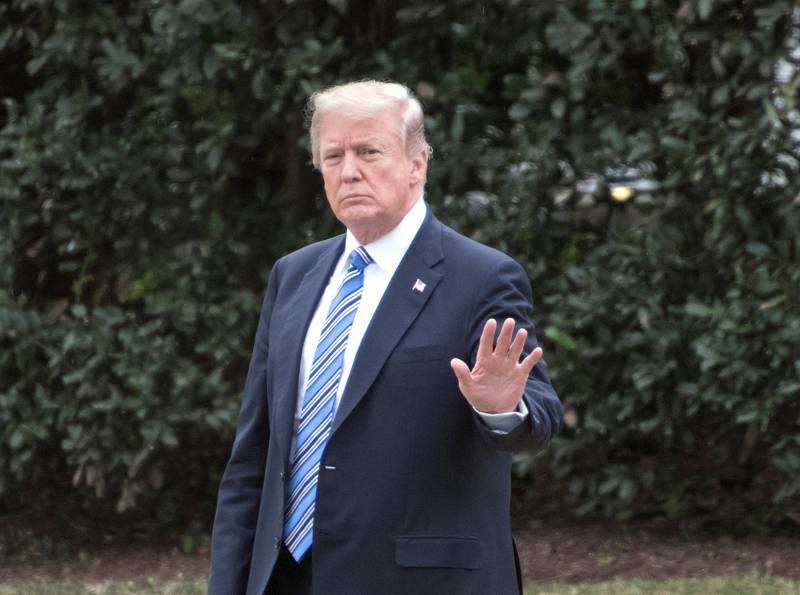 If Russia's goal was to create disagreements, divisions and chaos in the United States, then, taking into account all the hearings in the committees, investigations and inter-party enmity, they succeeded beyond their wildest expectations,
Trump tweeted.
They (Russians) tear stomachs out of laughter in Moscow. America, smarter
added on.
In the US, the scandal around the so-called "Russian interference" in the presidential election in 2016 has not subsided. This topic continues to be exaggerated in the media and American politicians.
So, on the eve of the Democratic Party congressman Adam Schiff (a member of the intelligence committee) said that ex-President Barack Obama should bear greater responsibility for the "Russian intervention," Donald Trump said. According to him, Obama was in power at that time and was obliged to undertake a "more effective means of deterring" a potential adversary.
Finally, the "little" Adam Schiff, an unruly monster of revelations, blames the Obama administration for Russian interference in the 2016 election of the year. Finally, he is at least somehow right. Obama was president, knew about the threat and did nothing. Thank you, Adam!
the current president responded immediately to the words of the congressman.
At the same time, Trump did not rule out that Schiff "begins to blame President Obama for Russian interference, in order to once again justify the loss of the Democrats" and their candidate Hillary Clinton in the presidential election in 2016.