The victory over LIH (IG, the group is banned in the Russian Federation) does not mean the destruction of the ideology of terrorism and extremism, reports
RIA News
Statement by Iranian Foreign Minister Mohammad Zarif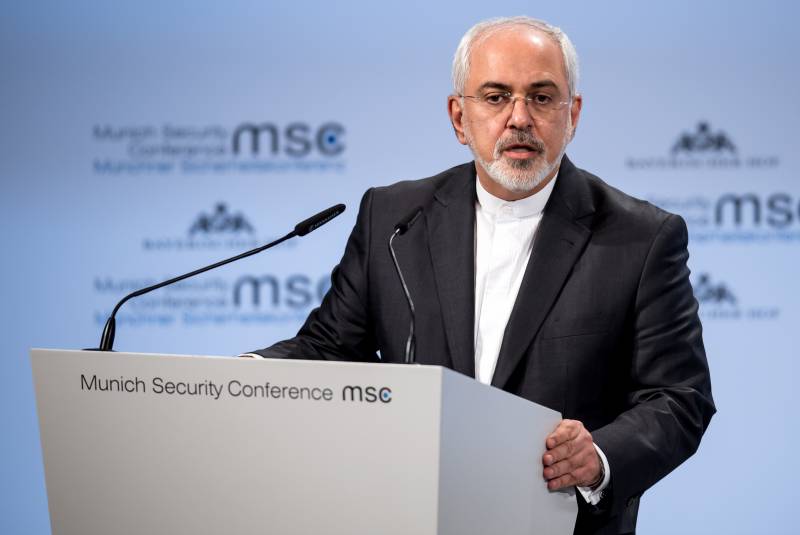 The territorial victory over ISIL became a sign of restoration of some stability in the territories occupied by ISIL. But the defeat of ISIS does not mean that the threat of extremism and terrorism no longer exists. After all, the main causes and ideology continues to exist, and can flare up in any corner,
Zarif said at the Munich Security Conference.
In addition, he warned everyone to redo or cancel the agreement on the atom that Tehran is ready to respond to any violations of its interests.
I can assure you that if the interests of Iran are not secured, Iran will respond. And the answer will be so serious that people regret it. We will not be the first to break the agreement
curled foreign minister.
Earlier, Israeli Prime Minister Benjamin Netanyahu, speaking at the Munich Conference, said that the Jewish state will not allow the strengthening of the Iranian presence in Syria. In addition, he called for the cancellation of the agreement on Iran's nuclear program concluded in 2015 with the mediation of 6 countries (Russia, USA, Britain, China, France, Germany).
Iran is aggressive, the nuclear program is being developed, Iran has the opportunity to get enrichment technology. It needs to be stopped. Well, if it can be done with the agreement. But if not - you need to cancel the agreement and find other options
said Netanyahu in his speech.