The delegation, which included politicians and members of humanitarian organizations from Germany and Norway, will visit Donetsk Republic on Monday, reports
RIA News
.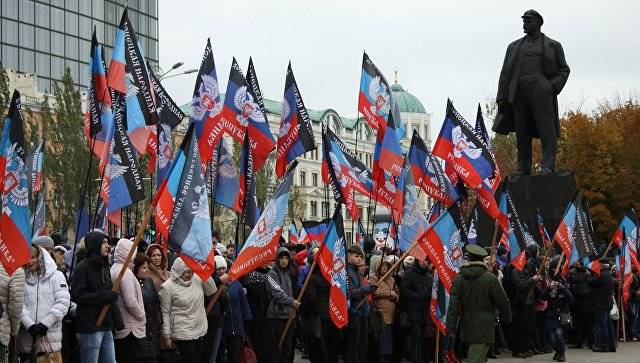 On Monday, a delegation of politicians, businessmen and members of humanitarian organizations from Germany and Norway arrives in the Donetsk People's Republic under the patronage of the Ministry of Foreign Affairs of the DPR
reported to the Ministry of Foreign Affairs of the DPR.
The ministry clarified that the main purpose of the visit is "the development of public diplomacy between the Federal Republic of Germany, the Kingdom of Norway and the DPR".
It is reported that the delegation included "the chairman of the Left Party faction in the German region Osnabruck Andreas Maurer, an entrepreneur from Lower Saxony Sergege Funk, a representative of the public organization" People's Diplomacy "in Norway, Hendrik Weber", as well as members of the humanitarian organizations Asorix eV and Happy Germany .