Passenger plane ATR-72-600 of Iran Aseman Airlines airlines crashed in mountainous terrain in Iran's Isfahan province, reports
RIA News
.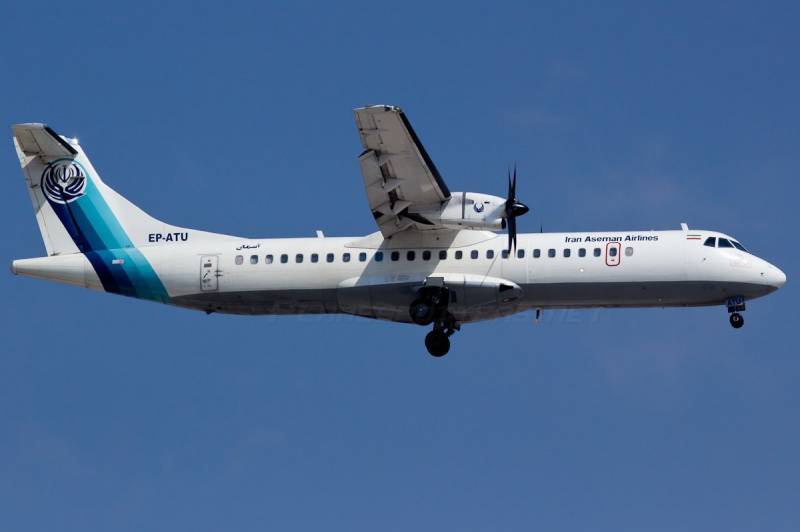 The plane was operating a flight Tehran - Yasuj. On board were 66 people.
On board of this aircraft were 60 passengers (including one child) and 6 crew members who, unfortunately, all died,
the statement said the airline.
According to Iranian media, the aircraft "disappeared from the radar after 50 minutes after the start of the flight." The plane crashed into the ridge of Dena. The crew consisted of a pilot and his assistant, two stewards and two staff responsible for flight safety.
The Russian embassy has no information about the presence of citizens of Russia on board.
The fact that there were no Russian citizens on board is only an assumption; at the moment there are no official data on the list of passengers. Now we are clarifying the circumstances of the incident, clarifying the list of passengers who were on board the plane that crashed. The Embassy instructed the Consulate General of the Russian Federation in Isfahan to work with the local relevant services and clarify the information available to them,
told in the diplomatic mission.
ATR 72 - twin-engine single-aisle turboprop aircraft for medium-haul flights. Developed in the middle of the 1980-ies by the French-Italian concern ATR (Avions de Transport Regional) based on the ATR 42 regional aircraft (the main difference between the ATR 72 is the elongated fuselage). The first flight made 27 October 1988 of the year. Operated since 1989, the first customer is Finnish airline Finnair.
According to the Mehr agency, the crashed aircraft was produced about 20 years ago.