Military-political cooperation in the framework of the Union State and the Collective Security Treaty Organization (CSTO) remains a priority for Minsk, reports
TASS
Statement by Oleg Voinov, Head of the Department for International Military Cooperation of the Ministry of Defense of the Country.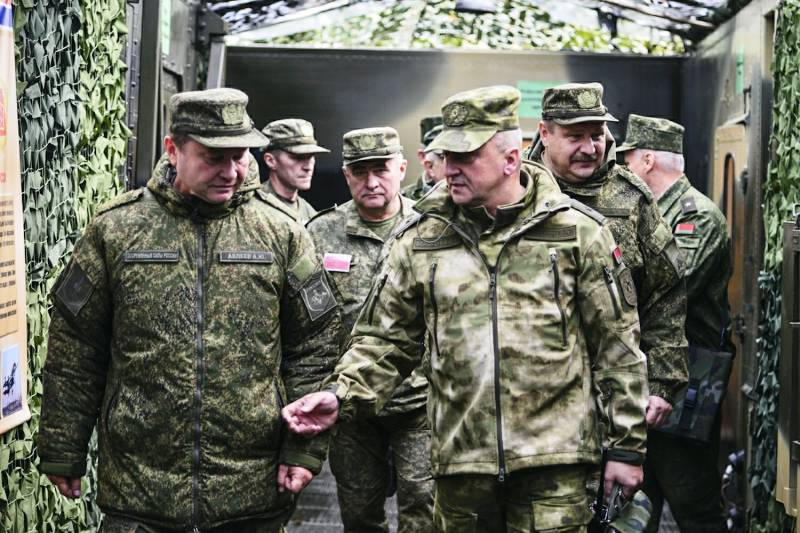 To the countries of the West, we always say that Russia is our strategic ally. We will not change our relationship for the sake of some short-term (benefits). Therefore, the CSTO, the Union State - our priorities in military policy,
said Voinov on the air of the Belarus 1 channel.
He also stated the fact that the forces and facilities of the North Atlantic Alliance were strengthened at the western borders of the republic.
This is reflected in the number of armed forces of neighboring countries, the growth of military budgets, the increase in the number of exercises and the number of troops attracted to them,
clarified the representative of the military.
We tell our partners that it is their sovereign right, in which alliances to be, what exercises to conduct. But we would like to develop mechanisms that could prevent further escalation,
added Warriors.
According to him, last year, the facilities of the Belarusian army "inspected 19 states, 29 control measures were conducted, 66 observation flights took place over the territory of the republic, and not a single comment on verification issues was made."
This suggests that the Republic of Belarus fulfills all its obligations,
concluded the head of the department.