In Washington, they are aware of Damascus's claim against the Turkish army in connection with the use of chemical weapons against the Kurds in Afrin, but consider this unlikely, reports
RIA News
statement by White House spokesman Michael Anton.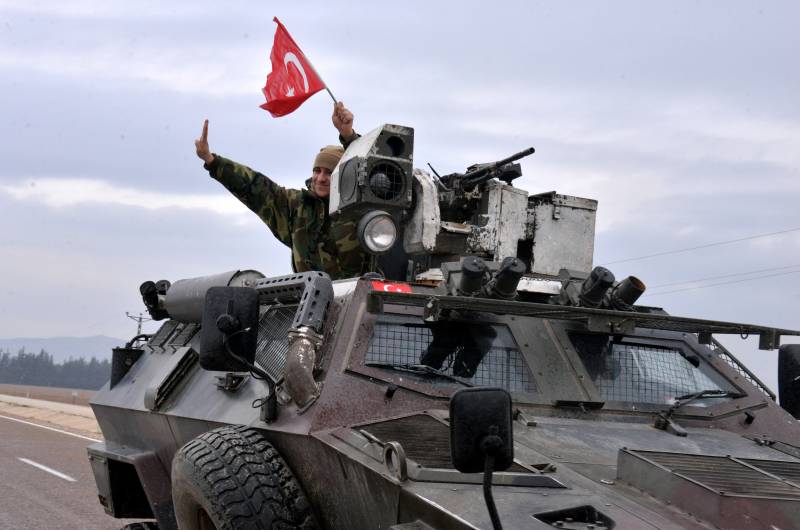 Earlier, Syrian State Agency SANA, referring to the hospital director Afrin Joan Mohamad, reported that the Turkish military had used toxic substances in the Syrian Afrin region, as a result of which 6 people were hospitalized with asthma symptoms.
We are familiar with these messages, we can not confirm them. However, we believe it is highly unlikely that the Turkish forces used chemical
weapon
. We continue to urge (parties) to show restraint and protect civilians in Afrin,
reported Anton.
Recall that from January 20 Turkey is conducting an "Olive Branch" operation in Syrian Afrinne, directed against Kurdish formations. Together with the Turkish army, there are detachments of the "Syrian Free Army".
According to the Turkish Defense Ministry, published on Saturday, 1595 "terrorists" were destroyed in total during the hostilities, to which the Turkish authorities include both members of the Kurdish militia and ISIS militants (the group is banned in the Russian Federation).