To deploy a full-scale UN mission in the Donbas, Russia needs to "press" Russia, President of Ukraine Petro Poroshenko said during a briefing at the Munich Security Conference. Politician quotes the channel "112 Ukraine".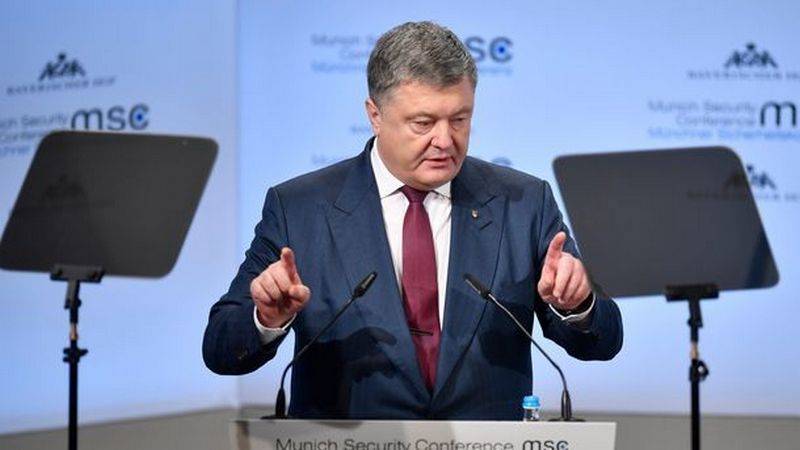 In order to introduce a full-scale mission of peacekeepers to Ukraine, which will ensure the return of these territories to Ukrainian sovereignty, only one thing is needed - "to put pressure on Russia"
- Poroshenko said. In his opinion, this issue should be discussed as soon as possible. The head of state also noted that the staff of the UN mission should not fulfill the role of an "escort service" on the contact line.
Earlier in Munich, Petro Poroshenko blamed Russia for "destabilizing the situation in Europe" and unleashing a "global hybrid war." He also demanded "ban the Russian flag" around the world.
In the State Duma, Poroshenko's statements were called "unworthy of the leader of a European state."
Fortunately for us and unfortunately for Poroshenko, this wish will never come true <...> Let us then hang Bandera flags around the world, which are now so pleasing to the Ukrainian leadership
- commented on the words of the president, the first deputy head of the committee of the Federation Council on international affairs, Vladimir Dzhabarov.