Ukrainian radicals from the C14 group broke into the building of Rossotrudnichestvo in Kiev, reports the publication Strana.ua.
They staged a pogrom in the room: they painted the walls with slogans and smashed an exhibition dedicated to the memory of the outstanding Russian singer Fyodor Chaliapin, and also filled with a paint surveillance camera. In addition, they tore down Russian flags, threw them on the ground, trampled, and then tore them.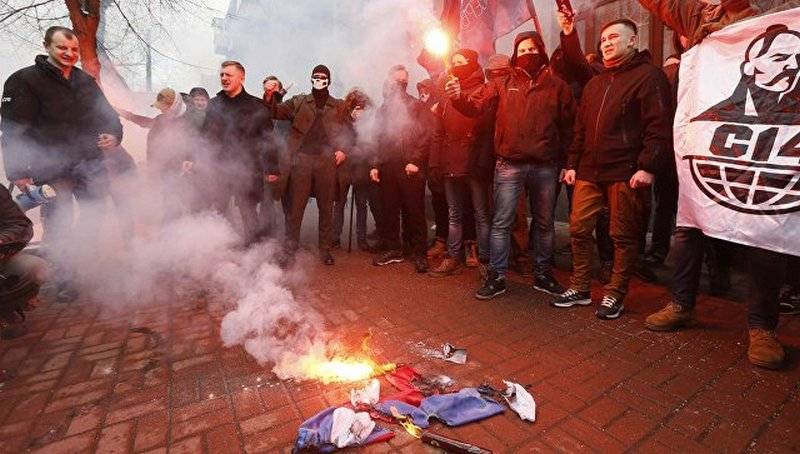 At the same time, the raiders claimed that, in their opinion, the Russian cultural center "works illegally." The action was led by the deputy of the Radical Party Andrei Lozovoy. Representatives of the OSCE mission have already arrived at the scene.
As eyewitnesses told the publication, at this time there were about a hundred people in the building, including children from the theater studio who were rehearsing the play "The Inspector General".
The pogrom lasted about an hour. Those who were in the building called the police, but when she arrived, the radicals still continued to break open the door with grinders. Representatives of the OSCE mission also arrived at the scene
From the beginning of the year, this is already the second time that Ukrainian radicals attack the Russian Center for Science and Culture. On Christmas night, activists from the Black Committee organization poured red paint on the building, tried to break the glass on the facade, and also left leaflets with extremist appeals.