The RF Ministry of Defense received a batch of Mi-8MTV-5-1 helicopters. This was reported on Friday in the press service of the holding "Helicopters of Russia", which were made transferred to the military vehicles.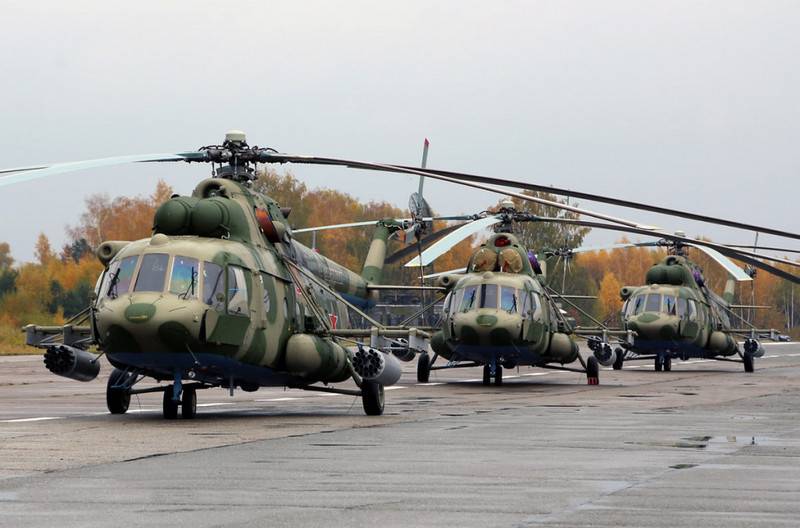 Holding "Helicopters of Russia" handed over to the Ministry of Defense of the Russian Federation a batch of Mi-8МТВ-5-1 helicopters produced by the Kazan Helicopter Plant. The first vehicles have already arrived at the Uprun airfield (Chelyabinsk region) and the military unit located in the Murmansk region.
- Said the press service.
The holding clarified that by the end of the month, the Airbase on Uprunoy will receive several more Mi-8MTV-5-1 helicopters.
In the Chelyabinsk region, the machines will be serviced by units of the search and rescue unit of the Cosmonaut Training Center. Yu. A. Gagarin.
Recall that in the framework of the state defense order 2018 of the year, the Russian Helicopters holding company plans to supply the Russian Defense Ministry about 60 new helicopters, including more than 30 Mi-8 helicopters as part of joint joint decisions on early delivery