In North Carolina, a monument will be erected to the feat of Soviet pilots who overtook the Catalina amphibious aircraft during World War II. About this on the eve of the ceremony dedicated to the memory of Russian sailors in Portsmouth, said Acting Mayor of Elizabeth City Rick King.
According to him, the monument will appear in the fall of 2018.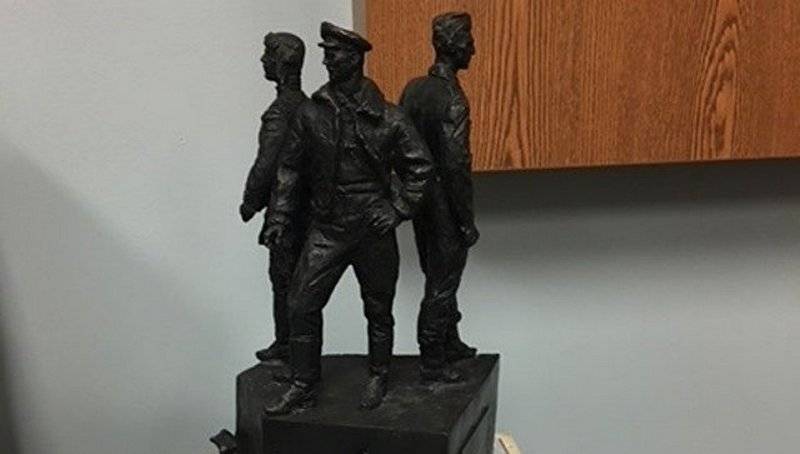 I think until the first of December. Everything will depend on the speed of interaction. When the monument will be delivered from Russia. Now the parties agree on a memorandum of understanding
- he said.
The decision of the city council to establish a monument was unanimous, the mayor called such solidarity "beautiful".
Russian Ambassador Anatoly Antonov reminded about
stories
cooperation between the two countries, in which there are "glorious heroic pages."
When during the Second World War, the USSR and the United States fought together against Nazi Germany, an important part of our joint struggle was the Lend-Lease program.
- he said.
In 1944-45 years not far from here, at the US Coast Guard Base, Soviet pilots were trained in piloting Catalina seaplanes, which were then transferred to the Soviet Union.
- The diplomat added. In January, 1945, one of the aircraft crashed during takeoff.
At the base, at the site of the pilots' death, a memorial plate will be installed, and a monument in the city of Elizabeth City, said Antonov.
Vladimir Popov, head of the Russian Defense Ministry's department for perpetuating the memory of those killed in defending the Fatherland, said earlier that, despite the friction, countries continue to actively and successfully cooperate in preserving the memory of servicemen and searching for information about prisoners of war and missing persons, transmits RIA
News