No sooner had the United States rejoiced that India expressed interest in relation to American F-35 fighters (even deck modifications), and that official New Delhi announced a possible expansion of military-technical cooperation with Washington, from the Indian capital come alarming for the US
news
. We are talking about the visit to India of Iranian President Hassan Rouhani - a visit against the background of American statements about readiness to withdraw from the Iran nuclear deal and about the return of a number of anti-Iran sanctions.
According to Indian media, the main topic for negotiations between the leaders of the two countries is economic cooperation. In particular, the Iranian leader called on the Prime Minister of India to resolve the issue of India purchasing Iranian oil, as well as opening representative offices of Iranian financial organizations (banks) in Indian territory.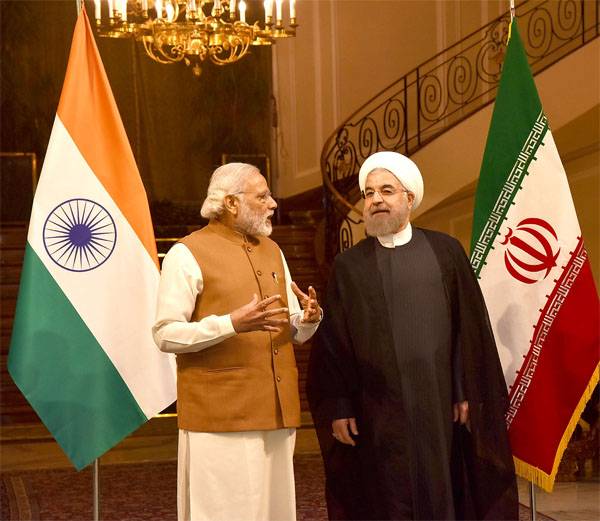 The United States opposes this, although at the moment there are no specific restrictions on economic cooperation with Iran. Earlier in New Delhi, they were forced to distance themselves from hydrocarbon deals with Iran, despite the fact that India itself is extremely interested in purchasing relatively cheap (due to geographical proximity) Iranian oil.
Today in India they note that it is beneficial for the authorities of the country to support Hasan Rouhani as head of Iran, since he is perceived as a quite moderate politician who has a "balanced position, including on the issues of the borders of India".
The Indian media make it clear that interaction with Iran today in the process of maneuvering between the pitfalls of American interests is important for the country in terms of deterring neighboring Pakistan.