The official representative of the Kurdish armed forces in Syria Reizan Kheda made a statement accusing the Turkish troops of using chemical
weapons
in the region of Afrin. A Kurdish official said that in addition to conventional ammunition, the Turkish armed forces operating in the south of the SAR use napalm and chlorine shells.
RIA News
quotes Reizan Kheda's statement:
Turkish army owns airplanes
tanks
, missiles and uses weapons prohibited by the international convention - napalm and chlorine gas shells, also the difference in the number of fighters. They have tens of thousands of terrorists besides the Turkish military.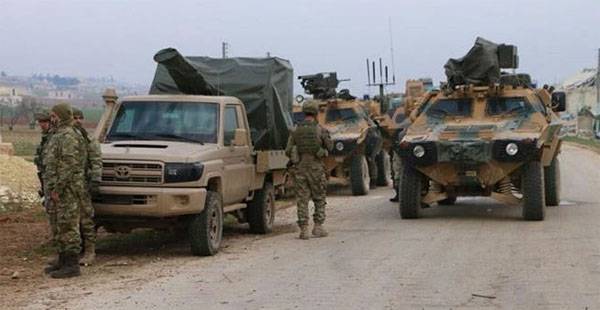 Under the terrorists, Kheda understands the so-called "Syrian Free Army", which is actively supported by Ankara in the fighting against the Kurdish troops.
Meanwhile, US Secretary of State Rex Tillerson, after meeting with the president and foreign minister of Turkey, said that the parties had agreed on the possible establishment of a Turkish-American contingent in the north of the UAR. At the same time, the Turkish Foreign Minister, Mevlüt авavushoglu, said yesterday that Washington should contribute to the withdrawal of Kurdish armed formations from the Manbij region. It is in this area is located one of the US military bases.
Earlier it was reported that Syrian government forces approached Syrian Afrin, to assist the Kurds in clashes with Turkish and pro-Turkish forces.