The Office of the UN High Commissioner for Human Rights, jointly with the UN mission in Afghanistan, published a report that tells about the victims of the conflict in the country for 2017 a year. The report says that in terms of the number of civilian casualties, Afghanistan has recently been consistently ranked among the world "leaders" along with Yemen, Iraq and Syria.
The UN High Commissioner for Human Rights, Zeid Al-Hussein, claims that in 2017, about 3,5 thousands of civilians, of whom 861 are children, became victims of the bloody conflict in Afghanistan. Over 7 thousands were injured. Al-Hussein notes that civilians are often the victims of terrorist attacks in mosques, in public transport, as bystanders on the streets.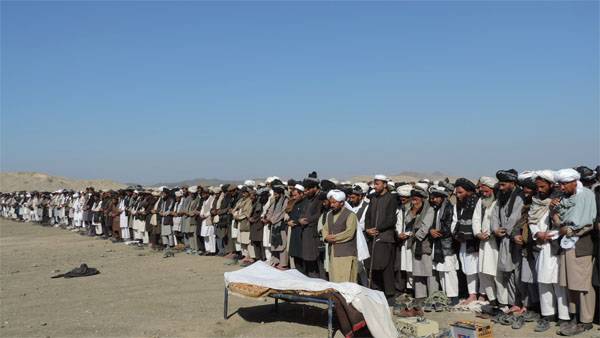 The report says that peaceful Afghans are often the victims of bombing. Thus, during the past year, the number of such victims increased by 7% compared to 2016. 295 civilians died as a result of air strikes, 336 were injured.
This is not the first report on the state of civilian casualties in Afghanistan. However, reports remain reports, and civilians in this Central Asian country continue to die literally daily. At the same time, the American coalition is clearly not going to leave the territory of Afghanistan without explaining to the international community what the ultimate goal of the American stay in this state is against the background of the new spread of terrorist influence.