Russian Defense Minister General of the Army Sergei Shoigu on Friday visited the Abakanvagonmash factory, which produces residential modules for pre-fabricated military camps, including those used in Hmeimim and Tartus in Syria, reports the Department of Information and Mass Communications of the Ministry of Defense of the Russian Federation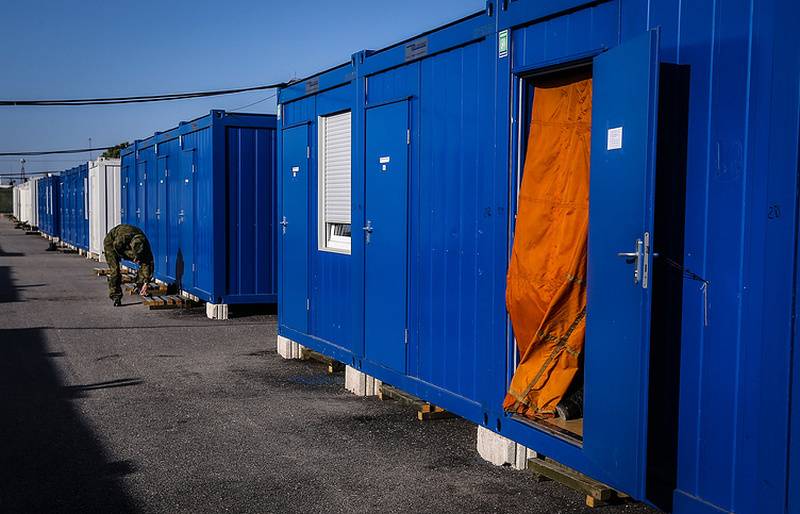 Residential modules of Russian military personnel at Khmeymim airbase
All living quarters for personnel, meals and other pre-fabricated block-modular buildings that are made here are made of modern materials, equipped with air conditioning systems. They fully comply with all requirements in terms of living standards, the speed of their construction is several times higher than the same capital construction.
- the heads of the enterprise reported to the minister.
The head of the department noted that the quality, environmental friendliness and other properties of products should be improved taking into account operating experience in various climatic conditions. He also set the task so that while providing the officer corps with individual housing, a three-room house could be erected in the territory of the newly formed military camp in no more than three days. At the same time, the complete autonomy of its functioning from the point of view of water intake, sanitary standards, energy supply, etc. should be ensured.
Answering the question of one of the plant's employees, whether the enterprise should count on further cooperation with the Ministry of Defense, the Minister of Defense answered:
We are loading you up to the end of this year. Then everything will depend solely on you: if you give us the right quality, the right amount in the right time, then the prospects are quite interesting. I think eight or ten years ahead