Observers recorded the advance of the Ukrainian Armed Forces in the Novoaleksandrivka area of ​​the Luhansk region, said Alexander Hug, deputy head of the OSCE Special Monitoring Mission, at a briefing.
He added that during a trip to the region, he personally saw Ukrainian soldiers.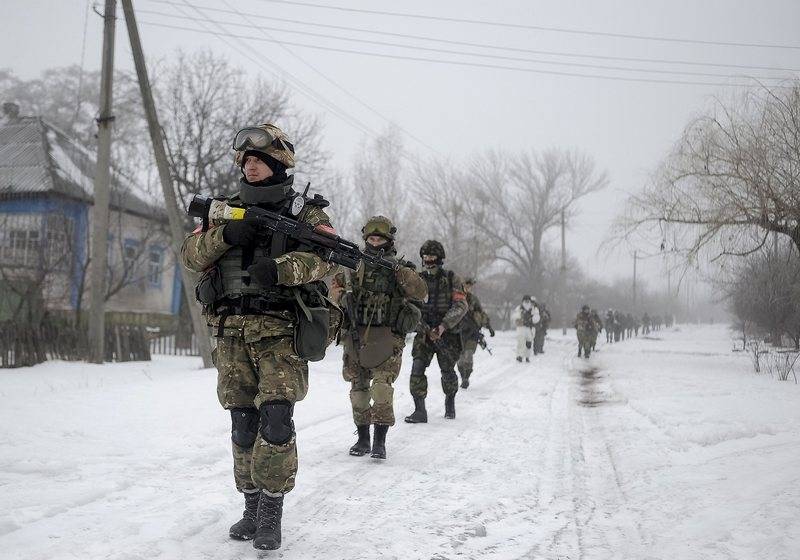 Our observers established facts that clearly indicate that the units of the Armed Forces of Ukraine have advanced in the west of the Luhansk region near the village of Novoaleksandrovka
- quotes RIA
News
Hug.
In addition, according to him, last week the OSCE observers recorded 15 weapons, which were placed in violation of the agreed equipment breeding lines: nine in the areas controlled by Kiev and six in uncontrolled.
According to Hug, February 5 observers saw ten multiple rocket launcher systems near the Kiev-not-controlled Crystal, and February-8 - eight MLRS in Ukrainian-controlled Topolyn.
Earlier, in the self-proclaimed Luhansk People's Republic, the security forces had violated the cease-fire three times a day by firing on militia positions in the Kalinovka, Kalinovo and Nizhny Lozovoy areas.
The DPR reported that the vicinity of the city of Gorlovka was subjected to shelling. Earlier, representatives of the self-proclaimed republic declared that Kiev was preparing for armed aggression in the Donbass and that this could lead to a huge number of victims.