In the naval
navy
Russia is considering the acquisition of Be-200 amphibious aircraft, reports
Interfax
Post commander of the Navy Vladimir Korolev.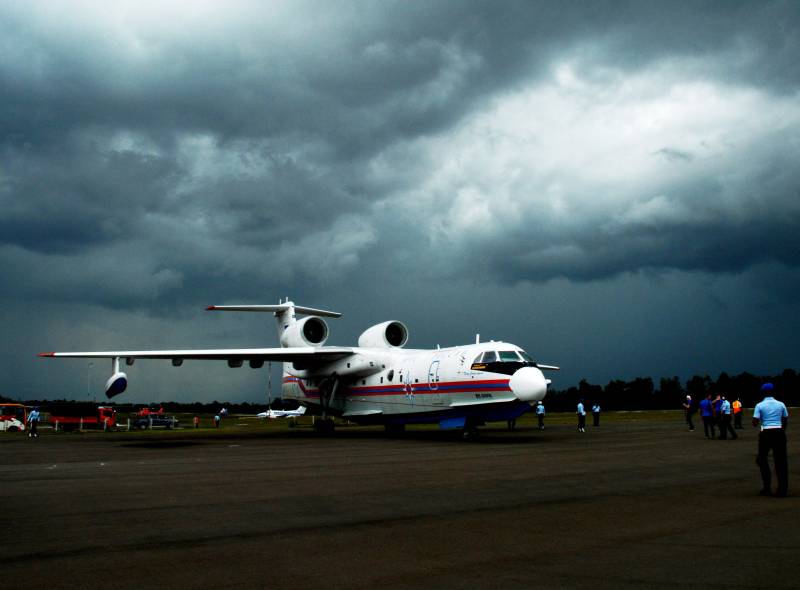 We are considering issues of admission to our
aviation
Be-200 aircraft, which can be used in rescue operations or in the elimination of fires. In addition, it is planned to equip Be-12 amphibious aircraft with new anti-submarine systems. This will increase their capabilities when performing tasks for their intended purpose,
said Korolev.
Touching on the modernization of the fleet, he said that the air defense units of the Navy receive modern C-400 complexes, in addition, "the aerodrome network and means of flight support are being updated."
In the near future, Chkalovsk and Severomorsk-1 airfields, which have undergone major repairs, will be put into operation. The Navy Center for the combat use and retraining of naval aviation crews in Yeisk and Crimea is successfully operating as part of the Navy,
told the commander in chief.
He also said that the training complex of deck aviation in Saki was adapted to the heavy aircraft carrier "Admiral of the Fleet of the Soviet Union Kuznetsov".
Taking into account the prolongation of the service life of the aircraft-carrying cruiser, the training of the flight personnel of the carrier-based aircraft will also be conducted in a planned manner, Korolev added.