One presidential candidate in Russia (Vladimir Zhirinovsky) called on the CEC to cancel registration of another presidential candidate in the Russian Federation (Pavel Grudinina). Zhirinovsky said that registration Grudinina must be canceled due to the fact that he has not yet provided a certificate of closing foreign accounts.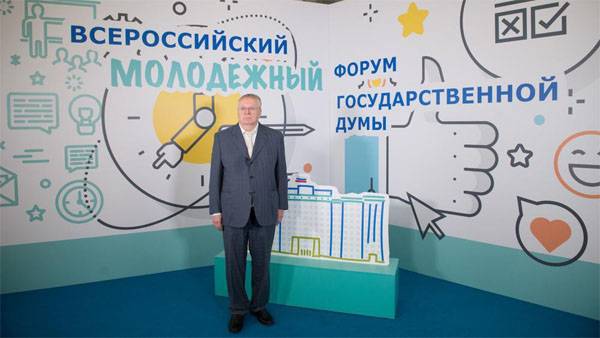 At the same time, in the Grudinina environment, it is reported that it is only in our country that commercial banks can issue certificates of opening or closing accounts, and in the banks of Switzerland a person with a stamp and letterheads for CEC in the state is not provided for ...
Earlier, Ksenia Sobchak during one of her election trips urged to cancel the registration of candidate Vladimir Putin.
All these statements first of all indicate that individual candidates do not set themselves the goal of voicing their own electoral program before the voters (if there is one at all), but they are ready to take part in the election race primarily on the basis of using the anti-campaign against their closest competitors. If we talk about the airtime allocated in the federal media for the agitation of the already mentioned Pavel Grudinin, then most of this time is often devoted precisely to the fact that someone talks about his foreign (either closed or under-closed) accounts.
Recently, it became striking, as was the massive appearance on the screens of "deceived" employees of the Lenin State Farm. Other candidates in the course of his professional career, I suppose, did not deceive anyone.