Turkish Foreign Minister Mevlüt авavusoglu today announced that Ankara and the United States have agreed to bring bilateral relations out of the crisis. Recall that these relations deteriorated sharply after a coup attempt in Turkey the year before last. After this, Erdogan repeatedly reproached the US authorities for supporting terrorists in Syria. Now Ankara decided to change "anger to mercy". Chavushoglu's statement at a joint news conference with US Secretary of State Rex Tillerson
Anadolu
:
The atmosphere of trust between Ankara and Washington can be restored after the withdrawal of the YPG terrorists from the Syrian Manbij. But for this, first of all, it is necessary to withdraw the YPG detachments from this city and adjacent territories.
Cavusoglu noted that earlier Tillerson had a meeting with the Turkish president, and during this meeting an agreement was reached on creating a mechanism for reducing the degree of tension in relations between Ankara and Washington. At the same time, the Minister of Foreign Affairs of Turkey openly declared that the United States had previously often withdrawn from the fulfillment of its obligations.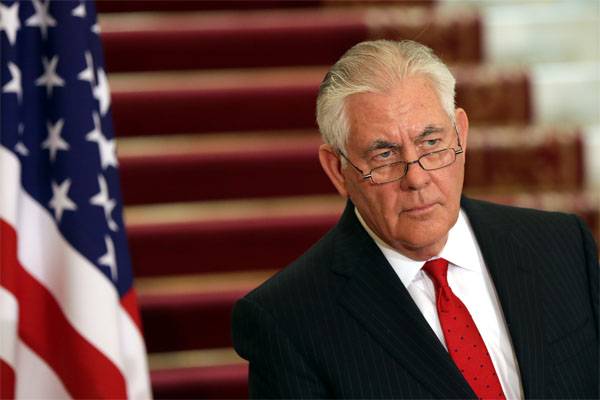 Rex Tillerson
It should be recalled that in the area of ​​Manbija is located the American military base, which is being trained Kurdish armed groups. Against this background, particular attention is drawn to the information that the Syrian government army has expressed its readiness to help the Kurdish troops in the north of Syria in their struggle with the Turkish military intervention. This is despite the fact that American instructors trained Kurdish troops primarily to confront the CAA itself.