Washington's requirements on the inadmissibility of the use of chemical
weapons
during conflicts are absolutely serious, before the US Navy has already demonstrated what the consequences may be, reports
TASS
Statement by Secretary Rex Tillerson.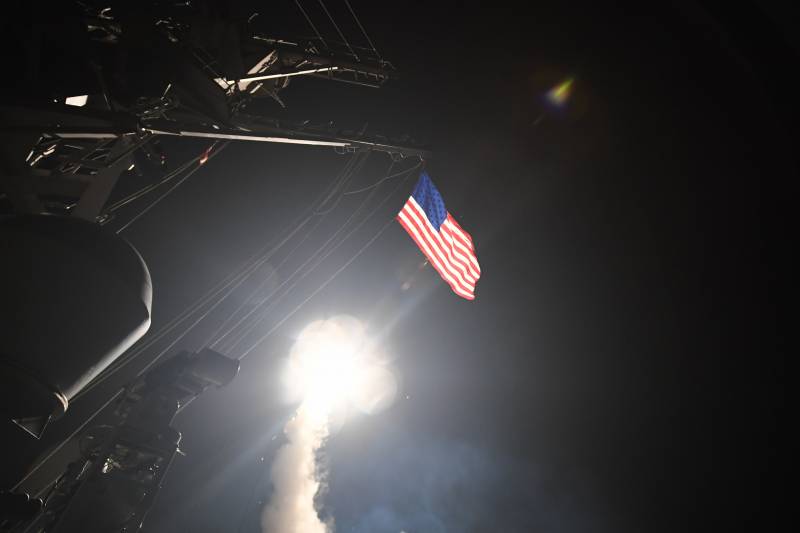 The head of the department recalled that, in the opinion of the United States, Russia bears "special responsibility" for preventing such attacks in Syria "because of the obligations they have taken on the destruction of chemical weapons."
He noted that this position is not very different from the attitudes of the previous US administration.
I think the only difference is the consequences. And the president (Donald Trump) has already demonstrated that the consequences will be,
said tillerson.
As in April last year, we are serious in our demands that chemical weapons should not become a regular and usual means in any conflict,
added on.
Recall that in April, on the orders of Trump, the US Navy 2017 launched 59 Tomahawk cruise missiles at a military airfield in the Syrian province of Homs. According to the president, the missile attack was a response to the alleged use of chemical weapons in the province of Idlib. The White House then claimed that it was from this airfield that Syrian airplanes with chemical weapons were taken aboard.