On the Russian armored bulldozers B10M and B12, anti-cumulative grids will appear, protecting the equipment. They put experts Chelyabinsk Tractor Plant.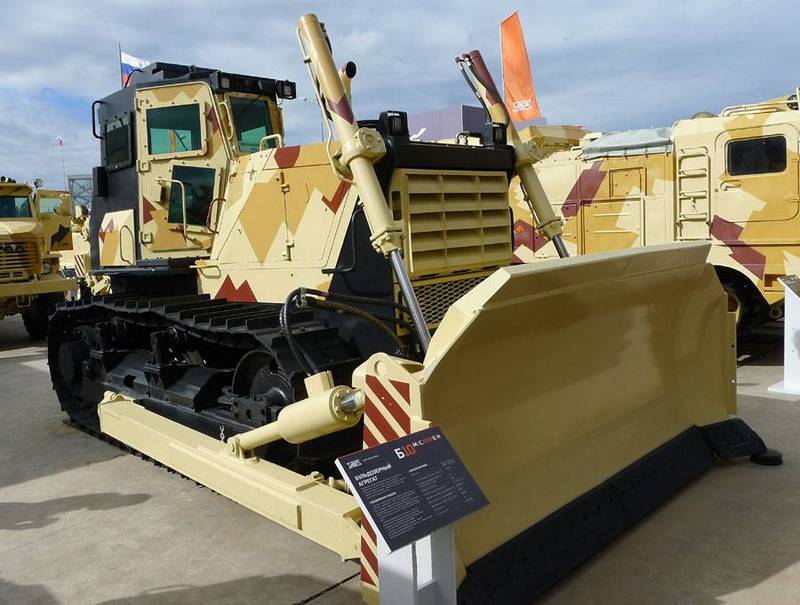 As reported at the company, it will be an additional protection. On the bulldozers are already booked cabin, hood elements, fuel tank and other nodes. This allows you to protect the person inside, not only from the rockfall, but also from bullets and fragments.
Unlike foreign counterparts, Russian armored trolley dozers do not have side louvers for the air intake. The engine is cooled through the gap between the cab and the hood. A limited view due to the small bulletproof glass is fully compensated by video cameras.
We will continue to upgrade our special equipment. We envisage the installation of additional equipment on the armored machines, we create other special options that improve the design parameters of the machines, including the degree of their security
- said Sergey Gusev, head of special equipment at ChTZ.
We recall earlier in the engineering troops received the first batch of armored bulldozers, which were created taking into account the Syrian military experience, reports "RG-Sila"