At the Japanese premier, Shinzo Abe is being crushed: they say, how are we with the "northern territories"? And the prime minister is nervous. But Moscow, on the contrary, shows complete calm. And really: why worry?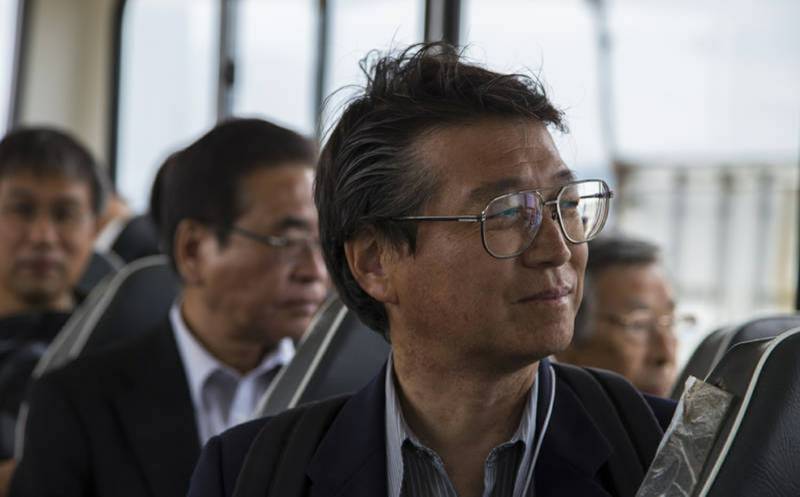 Moscow, it seems, is in no hurry to resolve the issue of the Southern Kuriles, Bloomberg writes. Yes, the leaders of the two states, Japan and Russia, often meet, but the recent Russian military exercises held in the region say that Tokyo is unlikely to achieve the desired progress in the near future. Contrary to Shinzo Abe's attempts to target Putin at the question of settling the "territorial dispute", Russia continues to strengthen the military component on the islands. As a result, the Japanese authorities had to express an "official protest" after Russian troops conducted exercises in the "northern territories", notes
"InoTV"
.
In addition, the Japanese do not like the fact that the Russians are going to open the first military base in the region in the "territories".
But just recently, February 6, Russian and Japanese diplomats met to discuss Japanese-Russian projects to accelerate the economic development of the islands. And on February 7 in celebration of the "Day of the Northern Territories", Prime Minister Abe promised that he and Putin would resolve the issue of the "abnormal" absence of a peace treaty.
And what if Mr. Abe fails to achieve a "settlement" of the issue? His reputation will perish. After all, he was the conductor of the idea of ​​"settlement".
Moscow is also unlucky: cooling from Tokyo would lead to the loss of quite possible Japanese investments. Moscow's attempts to distance Tokyo from Washington would have failed.
The head of the Council on Foreign and Defense Policy of Russia, Fedor Lukyanov, comments on the situation in the following delicate way:
"The Japanese side had unrealistic ideas about a possible time frame for the implementation of their plans."
* * *
In a word, wherever you throw, everywhere is a wedge. But already there was talk of a "breakthrough" in solving the Kuril "issue", almost about the close victory of Tokyo in the dispute over the "northern territories". About the "breakthrough" moments reported in public Abe himself. And where is his loud speech now?
But Abe and Putin met and "discussed" the corresponding question about two dozen times. And now analysts agree: these discussions were not very useful. At least for Japan. Tokyo was unable to bargain for anything. As noted, not without irony, Yasuhide Nakayama, head of the foreign affairs committee of the lower house of the Japanese parliament, "warm relations at the highest level" is good, but this "does not mean that they [Russian friends] will give the islands back." According to the expert, the Russian military exercises gave Japan "the worst possible signal."
Observed and commented on Oleg Chuvakin
- especially for topwar.ru