RIA News
with reference to (quote) "an informed source" reports that in the coming days, the Syrian government army will enter Afrin. Recall that at the approaches to this city in the north of the SAR now Turkish troops and pro-Turkish forces of the so-called "free army" are fighting with the Kurdish militia. We are talking about the operation "Olive Branch".
Recall that about two weeks ago, one of the Kurdish field commanders called on the Syrian government army to assist the Kurds in fighting against the Turkish troops. It is noteworthy that earlier the same Kurdish troops were prepared by American instructors to counter the Syrian government army.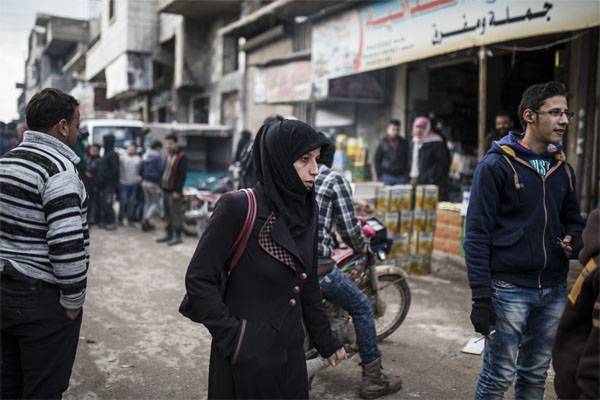 Azaz (Syria)
If you believe the "informed source" RIA
News
, the CAA is ready to enter Afrin after the agreement that was recently reached between official Damascus and the command of the Syrian government units.
The Pentagon currently refrains from official comments on this subject, while continuing to recognize the fact of support for Kurdish troops in northern Syria. Recall that the Turkish leadership considers the Kurdish YPG units linked to the Kurdistan Workers Party, which is recognized by Ankara as a terrorist organization.