The Ministry of Defense of the Republic of Belarus reported on a joint staff training session for the Air Force and Air Defense of Belarus and Russia. The training dealt with the issue of strengthening the western air borders of the Union State of the Russian Federation and the Republic of Belarus.
Press office
Belarusian Defense Ministry reports:
In the Air Force and Air Defense Forces, a joint staff training was completed. The event was attended by servicemen of the Air Force and Air Defense Forces and the 6 Task Force of the Air Force and Air Defense Army of the Western District of the Armed Forces of the Russian Federation.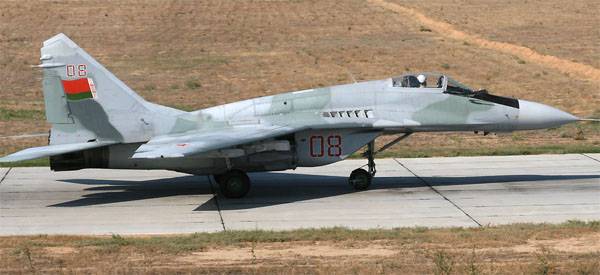 The tasks of planning the use of the Air Force and Air Defense Forces during a defensive operation involving the regional combined group of two states were worked out. There was also a relocation of funds
aviation
Russian Aerospace Forces at Belarusian military airfields.
One of the stages of the joint exercise was to work out the control of military units and connections of the regional air defense system. It was especially noted that when planning the management, the experience gained by the Russian servicemen during the counter-terrorist operation in the Syrian Arab Republic was taken into account.
Joint training allowed us to identify the level of interaction, which the command called high.