Russia must return to Ukraine the ships left by Kiev in 2014 in the Crimea, after having repaired them. With such a statement on Thursday, February 15, Deputy Secretary of the National Security and Defense Council (NSDC) of the country Alexander Turchinov Mikhail Koval made a statement.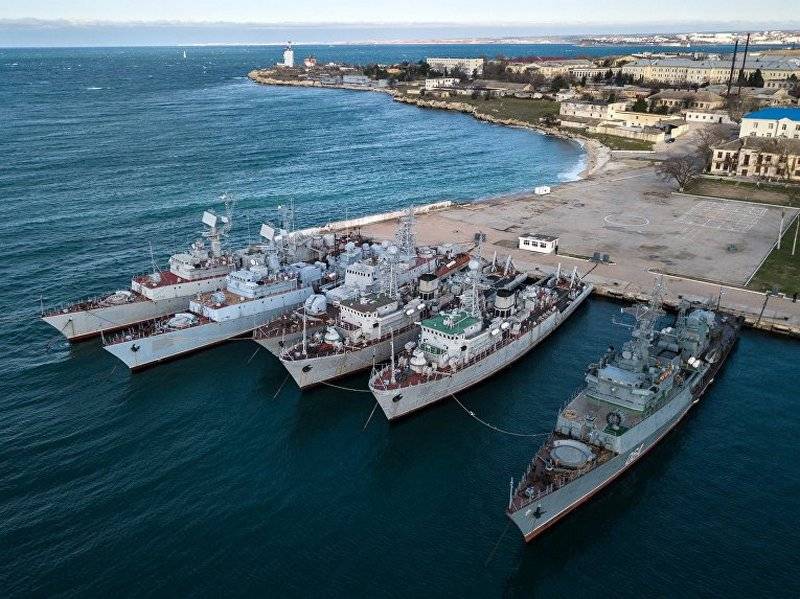 The statement was made during the interrogation of the case of high treason of the former President of Ukraine Viktor Yanukovych in the Obolon district court of Kiev. The broadcast was conducted by the 112 Ukraine TV channel.
There is such a thing - the International Court of Justice in The Hague. Russia has seized these ships in pirate fashion, and it must answer to the international Hague court for this. (...) See, [landing ship] "Konstantin Olshansky" in the Mediterranean Sea how many times went out under the Russian flag? They pounded this ship! All other ships that captured, made by donors. They razderbanili all our ships. And we are now as fuckers kneel before them and we will take [the ships]? Not!
- declared Koval.
Through the court will give - repaired, in a state in which captured. And not otherwise
- he summarized.
22 January, the Minister of Foreign Affairs of Ukraine, Pavel Klimkin, called a trick Russia's proposal to transfer warships and aircraft from the Crimea to Kiev. The diplomat recalled that, according to the Hague Convention, the parties return to each other
weapon
only after the conclusion of peace. According to him, Ukraine did not receive any corresponding diplomatic notes.