The ex-governor of the Odessa region, located in the European Union, made accusations against the Ukrainian authorities in connection with his expulsion from Ukraine. At the same time, Saakashvili decided to take advantage of a convenient moment for the next self-PRia series and announced that Petro Poroshenko and Vladimir Putin should be considered guilty of sending it to Poland. In an interview for NewsOne, Saakashvili said that "Putin and Poroshenko had conspired" against him.
Saakashvili:
This cooperation is against me. My expulsion from the territory of Ukraine is an international operation to neutralize the main enemy of the oligarchy in the post-Soviet space.
At the same time, Saakashvili announced that Putin and Poroshenko were discussing by phone allegedly his expulsion in December 2017. Although both in Russia and in Ukraine they note that the presidents of the two countries spoke by telephone on February 12 - for the first time since the summer of 2017. Thus, Saakashvili tried to use the fact of telephone conversations between the Kremlin and Bankova for unwinding conspiracy on the "conspiracy."
According to Saakashvili himself, who is already in Holland, he was given an official document in Amsterdam, allowing him to work in the EU.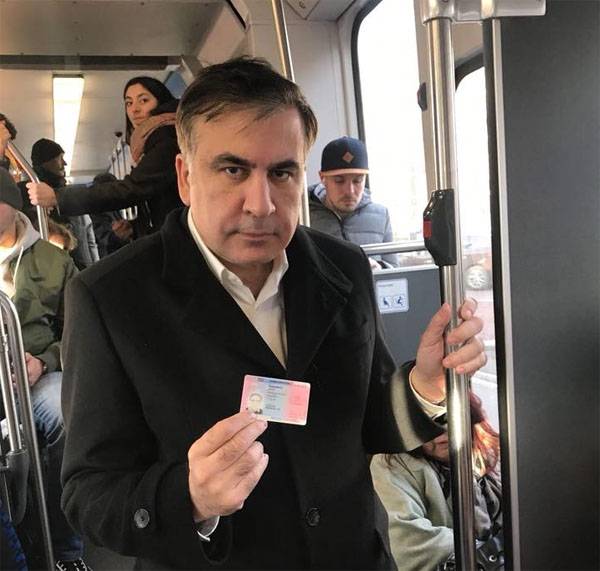 From the statement of the former President of Georgia:
Today in Amsterdam, for the first time in recent years, I have a real document certifying my identity. Immediately upon arrival in the Netherlands, I was given an identity card giving the right to reside and work in the European Union, the whole procedure took only a few minutes. But as never before I am determined to regain my Ukrainian citizenship.