Ukrainian media reported on the incident at the location of a separate brigade of the Marines of the Ukrainian Armed Forces in the Donbas. The submission states that four corpses of marines were found in the house where the brigade's servicemen were quartered. Information about the incident appeared on the page of the press office of "ATO" on Facebook.
Press-center
headquarters "ATO" informs:
Representatives of the Military Law Enforcement Service in the Armed Forces of Ukraine and the National Police of Ukraine are investigating the causes and details of an emergency - the death of military personnel of a separate brigade of marines. According to preliminary information, the bodies of the Marines were found in the house in which they were temporarily residing. As part of the investigation opened criminal proceedings.
The press center "ATO" does not inform about the reasons for the death of the servicemen of the Ukrainian armed forces.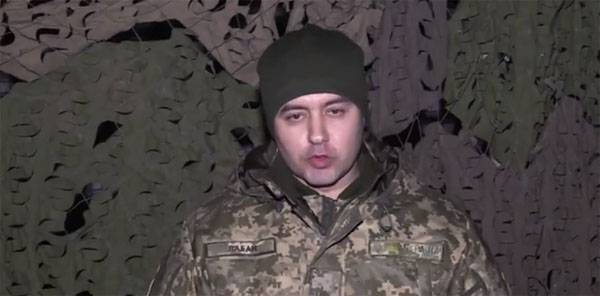 Speaker of the headquarters "ATO"
At the same time, on the Ukrainian portal LB.ua, information appeared that four Ukrainian servicemen of the military unit A-2802 were shot by their own colleagues from Kalashnikov assault rifles. It is reported that two killers. The reasons given are non-statutory relations in a military unit. According to the latest data, the specific reason lies in the criminal activities of servicemen on the basis of commodity-money relations - in extortion.