Chinese media announced the successful launch of flight tests of the newest drone of long duration of flight, developed using stealth technology. Reports about it
TSAMTO
.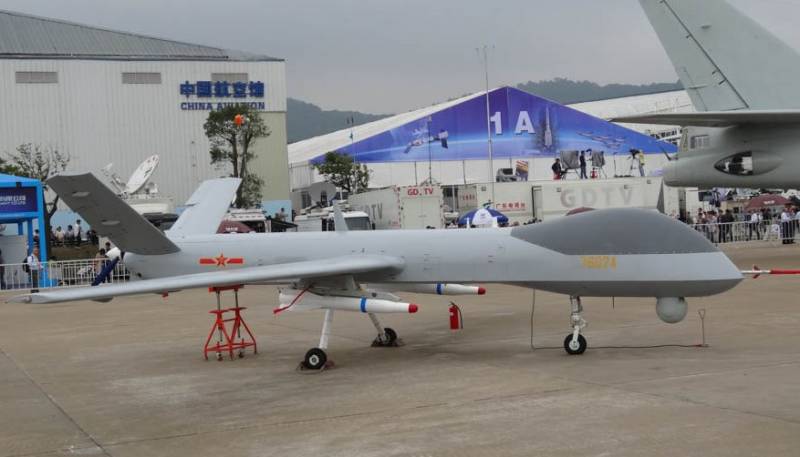 Chinese shock UAV Wing Loong
According to the resource WeChat, associated with the China Aerospace Scientific and Industrial Corporation (CASIC), which is the main contractor and developer of the project, an unobtrusive UAV, called Tianying, recently completed three test flights.
The device took to the air after 4, after the start of the program.
According to the chief designer of the UAV Ma Honzhona, "80% of the technologies used are the latest and most advanced."
He noted that these technologies "have passed extensive ground tests, and all the parameters of the first test flights were carefully calculated and repeatedly tested."
The developers have not yet disclosed the details of the design of the new UAV, and also did not publish images of flight tests.
According to the information resource, the first unobtrusive Chinese-made UAV took to the air in 2013 year. After the first flight of the Liyan drone, the People's Republic of China entered a limited group of countries that developed similar vehicles (USA, Britain, a group of EU countries).