Fighters of the Egyptian special forces battalion "Sayka" ("Lightning") armed themselves with Russian AK-103 assault rifles. Photos of fighters with such
weapons
during a military operation against terrorists in Sinai appeared on the web.
It is known that since the time of close cooperation between Egypt and the USSR, AK-47 and AKM were launched in this country. However, it seems that the armed forces now need a more modern and at the same time reliable and familiar automatic rifle.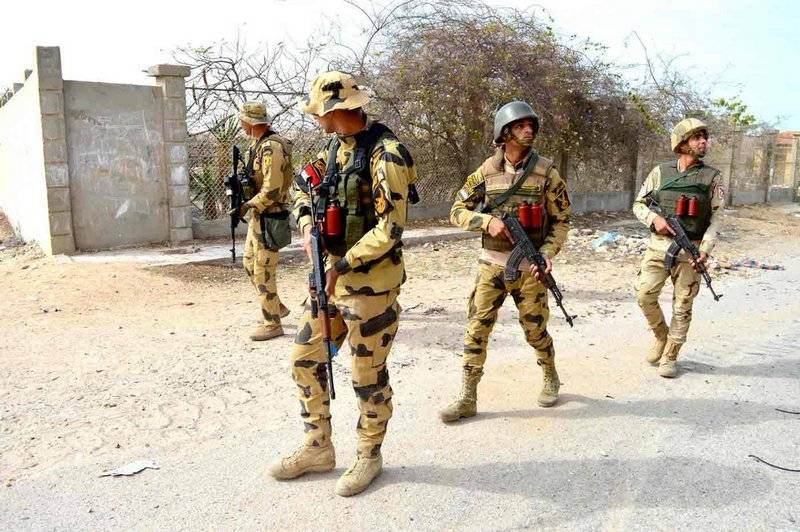 AK-103 is an export version of the AK-74M, adapted to the Soviet cartridge 7,62 × 39 mm. In the AK-103-2 version, the machine gun has a modified firing mechanism that allows firing in short bursts at the cartridge's 3.
In the AK-103-3 version, it is equipped with a Picatinny rail on the receiver and the lower part of the forearm to install additional equipment, and also has an additional fuse button.
The rest of the machine is comparable with its characteristics with the basic version of the AK-74M - full length 943 mm, weight without cartridges - 3,6 kg, sighting range with an open sight - 1 kilometer, reports "RG-Power"