Israeli startup Duke Robotics has published a video of its development, TIKAD impact drone, capable of carrying small
weapon
and a grenade launcher, writes the magazine Popular Mechanics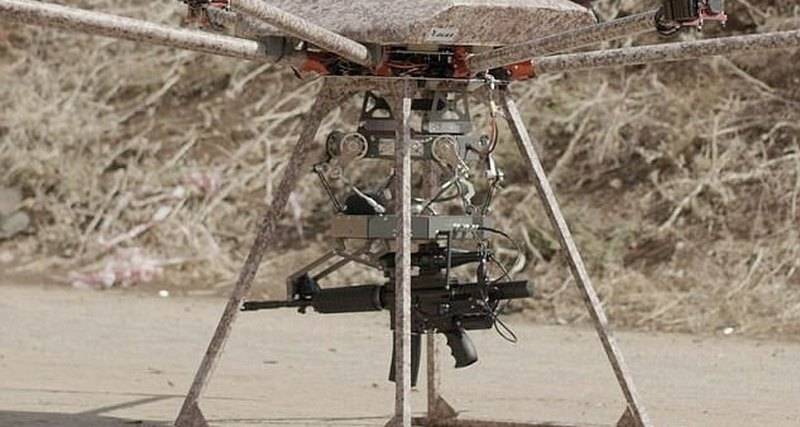 The company's founder, the former commander of the Israeli special forces, Raziel Atuar, believes that the use of armed drones in counter-terrorist operations will help reduce the number of casualties among the local population - especially if the operations are carried out in populated areas. For example, TIKAD - he is called a soldier of the future in the company - could be an ideal weapon against snipers on the roofs of buildings.
The first prototype of TIKAD appeared in 2015 year and was immediately adopted by the IDF. Over the past three years, the drone has been finalized; now it is no longer rejecting recoil thanks to a new stabilization system.
Oktokopter can lift any small arms weighing up to 10 kilograms, the suspension is designed for the use of a hand grenade launcher, assault and sniper rifles. Remote control of weapons, TIKAD opens fire at the command of the operator.
Now a startup is looking for investors, but there are rumors that the Israeli military has already agreed with Duke Robotics to purchase the party; negotiations are underway with the US military.